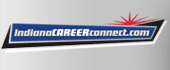 Job Information
CSIG Holding Company

Assistant Director of Nursing (LPN)

in

Zionsville

,

Indiana
Assistant Director of Nursing
Independence Village
The Assistant Wellness Director is responsible for the overall direction of clinical resident care services by delivering a 1440 experience, optimizing performance, and leading employee connections within our community.
Required Experience
Licensed Nurse Practitioner (LPN) or Registered Nurse (RN) registered within the State preferred. Assisted Living/Memory Care experience preferred. Prior supervisory experience required.

Ability to read and interpret documents such as safety rules, operating and maintenance instructions, and procedure manuals. Ability to write routine reports and correspondence. Ability to communicate effectively before groups of customers or employees of organization.

Ability to add, subtract, multiply, and divide in all units of measure, using whole numbers, common fractions, and decimals.

Proven organization and communication skills

Ability to work successfully through complex situations (ability to problem solve)
Accountabilities
Lead, manage, and overall accountability for your team and their performance.

Revenue, Evaluations & Care Conferences and Service Plans: Responsible for ensuring right care, at the right price with the right staff.

Lead Employee First culture by setting clear expectations, giving and receiving regular and honest feedback, and growing and recognizing your staff

Resident & Family Care: Oversee and provide care for our residents and communicate clearly and regularly with their families where appropriate

1440 Care Standard Accountability: Understanding and leading to our 1440 care standards
Other Key Responsibilities
Perform admission and ongoing evaluations of residents quarterly, upon return from Hospital or skilled environment, or change of condition (initiate care conference) and use this information to set measurable goals and outcomes for residents that meet the physical, mental, and psychosocial needs.

Obtain written orders for any necessary changes to Service Plans.

Verification of MARS/TARS and communicate with pharmacy to assure accuracy of medication & treatment administration.

Reviews occurrence reports submitted by staff members to determine if an assessment/care conference needs to be performed on an existing resident & address any personnel issues which are identified.

Schedule educational sessions relating to health for all residents.

Communication of all emergency policies and provision of updated information to staff.

Work toward continual improvement of the overall organization.

Available to work a flexible schedule including on call, weekends, and holidays when necessary.

Perform other duties as assigned.
Skills for Success
Managing complex situations.

Building strong resident relationships, 1440 Care Standards.

Working efficiently and effectively and continuously improves.

Holding self and others accountable to finishing tasks and duties.

Being resourceful.

Managing conflict resourcefully while minimizing drama.

Building strong teams and applies a diverse skill set to achieve goals.

Attracting 1440 Caregivers.

Leading a culture that motivates everyone to do their best.

Communicating clearly and frequently.

Being flexible and approachable.

Being open to try new things and learns from success and failures.
Metrics That Matter
Employee First
Performance Feedback
Leadership Training
Employee Recognition
Employee Retention
1440 Care
Tardies/Call offs
Communication
Evaluations
Optimal Performance
Revenue
Profitability
Relationships
General Working Conditions
This position entails standing for long periods of time. While performing the duties of this job, the employee is required to communicate effectively with others, sit, stand, walk, and use hands to handle keyboard, telephone, paper, files, and other equipment and objects. The employee is occasionally required to reach with hands and arms. This position requires the ability to review detailed documents and read computer screens. The employee will occasionally lift and/or move up to 25 pounds. The work environment requires appropriate interaction with others. The noise level in the work environment is moderate. Occasional travel to different locations may be required.
#IVIND
Connecting Seniors, Families and Communities
StoryPoint and Independence Village have over 35 years of experience working and living with seniors creating a deep understanding of their unique needs and desires. It's this combination of technology, understanding, appreciation, and commitment that sets us apart and makes our culture so special for both our employees and our residents. Everyone in our communities commits to appreciating our residents as individuals who deserve to shine, every day.
1440 Culture
Not Just Making Every Day Great. Making Every Minute Great. There are 1,440 minutes in every single day. We aspire to make each one of them an exceptional moment. This philosophy is supported by our 6 powerful, yet simple pillars: Dream Big, Have Courage, Take Initiative, Be Accountable, Give Back & Enjoy it. We strive to fulfill the aspirational goal of creating the absolute best experience with every person, in every interaction, every minute of every day.
It begins with empowering our employees. Every employee, at every level of the company, is expected to perform like a leader. Everyone is encouraged and expected to put the needs of each other above everything else. No one here just "does their job" The mission is to create the absolute best experiences. This emphasis on putting people first has helped us successfully grow for the right reasons.
We have developed an environment that attracts dreamers, adventurers, creators, givers and believers to seek career opportunities with us. We find people who believe that true happiness is only found in the service of others. We want high-performers with diverse skill-sets and big hearts. We treat each other as family and find that close collaboration creates the biggest ideas.
We have comprehensive benefit packages that include health, dental, vision, 401(k), income protection, and extraordinary work-life benefits.
This classification description is intended to indicate the general kinds of tasks and levels of work difficulty that are required of positions given this title and should not be construed as declaring what the specific duties and responsibilities of any particular position shall be. It is not intended to limit or in any way modify the right of any supervisor to assign, direct and control the work of the employees under her/his supervision. The use of a particular expression or illustration describing duties shall not exclude other duties not mentioned that are of a similar kind or level of difficulty.
Equal Opportunity Employer
Click on glassdoor to see our employee testimonials
External Company URL: https://www.independencevillages.com
Location: US-IN-Zionsville
Street: 11755 N. Michigan Road