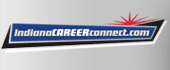 Job Information
AmerisourceBergen Corporation

Maintenance Manager I - MHE

in

WHITESTOWN

,

Indiana
Title: Maintenance Manager I - MHE Location: United States-Indiana-Whitestown Job Number: 000022WM
Under general direction and guidance of the District Facility Manager, oversees effective preventative maintenance plans and schedules for all facility equipment and material handling systems. This position is categorized as compliance critical and, as such, requires and is assigned specific responsibility for ensuring continual and proper compliance with all division, corporate and regulatory requirements.
PRIMARY DUTIES AND RESPONSIBILITIES:
Directs the workflow, motivates, trains and monitors the performance of warehouse associates involved in the maintenance functions. Ensures both distribution facility and associated Material Handling Equipment (MHE) is runs at maximum efficiency with minimum downtime. Diagnoses error conditions occurring in the Distribution Center and repairs accordingly in support of division operations. Schedules and executes ongoing preventive maintenance program for building and material handling equipment. Monitors work processes and makes suggestions for modifications in order to increase and improve productivity, efficiency and accuracy for the purpose of improving costs; implements changes as directed or needed. Responsible for efficient operation of equipment in the Distribution Center; ensures that problems with equipment such as air and heating systems, conveyer systems and forklift equipment are addressed. Keeps Distribution Center management apprised of escalating abnormal or critical situations and coordinates resolutions/repairs with outside professional maintenance (if required). Provides assistance in the configuration, maintenance, modifications, and system upgrades of MHE control systems to include programmable logic controllers (PLC) programming. Assesses the efficiency of materials handling equipment and defines necessary modifications. Works with equipment and software vendors on design specifications and improvements. Develops annual facility operating budget for utilities, spare parts, training, and maintenance contracts and presents to management. Develops and solicits bids from vendors for maintenance, janitorial, landscape and other contracts necessary to support all building and MHE systems. Supports compliance with all appropriate policies, procedures, safety rules and Drug Enforcement Administration (DEA) regulations. Ensures the maintenance of records documenting maintenance tasks, spare parts inventory and tools are recorded. Ensures that building safety and security inspections are performed. Associate is required to work split shifts, nights and weekends as well as be on call to respond to downtime events. Performs related duties as assigned. Qualifications: BS Degree in Mechanical Engineering, Electrical Engineering or Facilities/Plant Management preferred with extensive experience with start up and troubleshooting of an automated distribution warehouse required. Requires a minimum of five (5) years directly related and progressively responsible experience in an automated distribution warehouse environment with large volume distribution operations. Experience in the development of preventive maintenance programs, disaster planning, and knowledge of chilled water systems, cooling towers, diesel powered back-up generators, electric and diesel fire pumps, air handling units and roof top air conditioning units.
MINIMUM SKILLS, KNOWLEDGE AND ABILITY REQUIREMENTS:
Excellent technical and operational knowledge of mechanical, electrical and electronic equipment and systems. Knowledge of building automation system such as Trane Tracer Summit System and Manhattan Associates' Warehouse Management System PkMS is preferred Proactive problem solving skills; ability to recommend and implement solutions Ability to read and interpret CAD layouts, illustrated parts breakdown (IPB) diagrams, and electrical circuitry diagrams and drawings Ability to troubleshoot complex automated systems controlled by computers, programmable logic controllers (PLCs) and microprocessors in a high-volume work environment Strong interpersonal and communication skills to maintain cooperative working environment Effective written communications, presentation skills and organizational skills Ability to operate independently, to multi-task, and to prioritize quickly Knowledge of Microsoft Word, Access, Excel, Project and PowerPoint; knowledge of AutoCad is also preferred Job: Operations Jobs