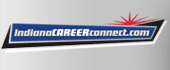 Job Information
Carrington Mortgage Services

Default Invoice Coordinator, I

in

Westfield

,

Indiana
Overview
Founded in 2003, Carrington has evolved from a mortgage credit asset manager into a vertically-integrated financial services company that covers virtually every aspect fo the single family residential real estate transaction, including investment in U.S. real estate and mortgage markets, loan origination and servicing, asset management and property preservation, real estate sales and rental, and title and escrow services. Carrington has built the infrastructure necessary to maximize value during any market cycle.
We are currently looking for a Default Invoice Coordinator, l to support our team in Westfield IN!
Responsibilities
Responsible for reviewing vendor invoices for approval and ensuring that all invoices are assessed within the applicable agency and/or company agreed upon allowable amounts. Perform various reconciliation procedures to ensure all invoices are valid and accurately processed for actual work completed. Perform all duties in accordance with the company's policies and procedures, all US state and federal laws and regulations, wherein the company operates.
ESSENTIAL DUTIES AND RESPONSIBILITIES:
Review all assigned invoices and ensure compliance with agency/company allowable amount.

Review all supporting documentation provided to ensure that it reflects actual work completed.

Review all invoices in a timely manner and meet department goals set.

Resolve any discrepancies with vendors regarding invoices submitted.

Keep up to date on all FHA, VA, USDA, PMI, FNMA and FHLMC servicing requirement and revisions.

Must be able to use critical thinking skills to identify and resolve red flags, point out concerns, and elevate issues to the appropriate person for further resolution.

Plan and schedule work so that it can be performed efficiently and effectively; reduce costs where possible.

Adhere to company and department policies and procedures.

Learn new skills and expand job knowledge to better perform assigned duties.

Perform other duties and projects as assigned.
Qualifications
Understanding of the loan servicing default related documents preferred

Working knowledge of Microsoft Suite of Applications (i.e. Word, Excel, Outlook, etc.)

Strong verbal and written communication skills

Attention to detail and strong organizational skills

Ability to complete research within applicable systems to identify appropriate documentation to support invoicing.

Ability to work in a fast paced/high production environment.

Ability to work independently and organize workflow

Ability to understand, remember and communicate routine, factual information.

Ability to make decisions that have moderate impact on the immediate work unit.

Ability to organize and prioritize own work schedule on short-term basis (longer than one month).

Ability to add, subtract, multiply, and divide and to record, balance, and check results for accuracy; ability to process and input numerical data with speed and accuracy.

Ability to communicate with individuals utilizing a telephone; requires ability to hear and speak effectively on the telephone.

Ability to multi-task and meet all deadlines
EDUCATION, EXPERIENCE AND/OR LICENSES:
High School diploma or Equivalent required; some college education preferred

Six (6) months to one (1) year of billing/invoicing experience preferred

Default Mortgage Servicing experience preferred
WHAT DO WE OFFER?
Competitive compensation with incentive bonus plans

Excellent benefits including Medical, Dental, Vision, 401K, Short Term and Long Term Disability Insurance

10 days of paid vacation in the first year, not including sick time or floating holidays

Access to several fitness, restaurant, retail (and more!) discounts through our employee portal;

Customized training programs to help you advance in your career.

Employee referral bonuses so you'll get the opportunity to work with friends (and get some extra cash in your pocket!).

And a philanthropic workforce that supports causes year-round through the Carrington Charitable Foundation.
EEO/AAP Employer
Need help finding the right job?
We can recommend jobs specifically for you!
Carrington is an Equal Opportunity Employer and does not discriminate on the basis of race, gender, ethnicity, religion, national origin, age, disability, veteran status, or on any other basis prohibited by law.
Job LocationsUS-IN-Westfield
Job ID2020-10533
Position CategoryServicing
CompanyCarrington Mortgage Services, LLC
Position TypeRegular