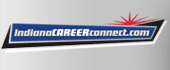 Job Information
Carrington Mortgage Services

Claims Recovery & Analysis Specialist

in

Westfield

,

Indiana
Overview
Founded in 2003, Carrington has evolved from a mortgage credit asset manager into a vertically-integrated financial services company that covers virtually every aspect fo the single family residential real estate transaction, including investment in U.S. real estate and mortgage markets, loan origination and servicing, asset management and property preservation, real estate sales and rental, and title and escrow services. Carrington has built the infrastructure necessary to maximize value during any market cycle.
We are currently looking for a Claims Recovery & Analysis, Analyst to join our team!
Responsibilities
Responsible for performing financial reconciliation on all liquidated loans. Determine the root cause for all avoidable losses. Analyze multiple data elements in order to apply the proper decision rationale and attach evidentiary information to accurate written summaries. Work in conjunction with management team in providing the best resolutions under general directions with substantial latitude to improve and prevent losses. Perform all duties in accordance with the company's policies and procedures, all US state and federal laws and regulations, wherein the company operates.
ESSENTIAL DUTIES AND RESPONSIBILITIES:
Reconcile all loan advances once the GSE or Government Mortgage Insured "expense" claim has been paid.

Meet and/or exceed daily goal of completing daily financial loan reconciliations and/or determinations of avoidable or unavoidable financial loss.

Prepare Claims Recovery & Analysis Posting Ticket (when applicable) to adjust/correct previous Cash Posting Ticket processed.

Verify claim proceeds, short sale proceeds, and 3rd party foreclosure sale proceeds are accurately credited.

Prepare and file all GSE or Government Mortgage Insured Supplemental Claims timely and accurately according to insurer guidelines and requirements.

Prepare Claims Cash Posting Ticket (when applicable) to adjust/correct previous Cash Posting Ticket processed.

Validate the accuracy of the loan financial reconciliation of all advances recovered and not recovered.

Respond and make all corrections identified during the Quality Review Process within 24 hours of receipt.

Maintain a monthly aggregate accuracy rate ratio of 98%.

Analyze multiple data elements in order to apply the proper decision rationale and provide evidentiary support to complete accurate written summaries.

Make recommendations for enhancing processes and procedures to prevent future occurrences; escalate to management any failure to comply with investor/insurer/or CMS guidelines and requirements that resulted in the loss.

Ensure all applicable GSE and Government Mortgage Insured Supplemental Claim documents are imaged timely.

Responsible for staying abreast of relevant changes to GSE or Government Mortgage Insured guidelines, industry standards and client expectations.

Assume responsibility for completion of assigned duties. If unable to meet a deadline, the deadline must be renegotiated prior to the initial deadline date.

Exercise authority required to accomplish assigned duties and responsibilities and accepts full accountability for results achieved.

Plan and schedule work so that it can be performed efficiently and effectively, reduces costs where possible by improving methods and processes and eliminating non-essential and manual processes and activities.

Responsible for learning new skills and expand job knowledge to better perform assigned duties.

Identify gaps in the department policies and procedures which allowed breakdown and provide recommendations to correct breakdown in process.
Qualifications
Strong knowledge of all Default Servicing processes up to and including Loss Mitigation, Bankruptcy, Foreclosure, Conveyance and Claims in addition to mortgage servicing state, federal and agency guidelines and timelines.

Background in financial and loss analysis including ability to determine: all funds/advances due CMS have been recovered.

Moderate Accounting Background—must possess the ability to complete financial reconciliations.

Diplomatic and assertive communication skills.

Strong computer skills with MS Word, Excel.

Strong attention to details and have excellent time management and organizational skills.

Comprehensive writing skills, including proper punctuation and grammar, organization, and formatting.

Ability to substantiate facts and properly document them.

Ability to work effectively and develop rapport with all levels of staff, management, Investors/Insurers and 3rd parties.

Ability to make decisions that have moderate impact to immediate work unit.

Ability to identify urgent matters requiring immediate action and properly escalating them.

Ability to handle multiple tasks under pressure and changing priorities.
EDUCATION, EXPERIENCE AND/OR LICENSES:
High School diploma required; Associate/Bachelor Degree related/other field preferred.

One (1) to Two (2) years of mortgage servicing default experience

Previous FHA, VA, USDA and PMI claims experience preferred

One (1) or more years' LoanServ experience for all default related workstations.
WHAT DO WE OFFER?
Competitive compensation with incentive bonus plans

Excellent benefits including Medical, Dental, Vision, 401K, Short Term and Long Term Disability Insurance

10 days of paid vacation in the first year, not including sick time or floating holidays

Access to several fitness, restaurant, retail (and more!) discounts through our employee portal;

Customized training programs to help you advance in your career.

Employee referral bonuses so you'll get the opportunity to work with friends (and get some extra cash in your pocket!).

And a philanthropic workforce that supports causes year-round through the Carrington Charitable Foundation.
EEO/AAP Employer
Need help finding the right job?
We can recommend jobs specifically for you!
Carrington is an Equal Opportunity Employer and does not discriminate on the basis of race, gender, ethnicity, religion, national origin, age, disability, veteran status, or on any other basis prohibited by law.
Job LocationsUS-IN-Westfield
Job ID2020-10528
Position CategoryServicing
CompanyCarrington Mortgage Services, LLC
Position TypeRegular