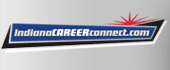 Job Information
ICU Medical

Senior Technical System Engineer

in

TN

,

Indiana
Job Title
System Engineer/Senior System Engineer/Technical System Engineer
Position Summary
Seeking a system engineer to work with a dynamic, research-oriented engineering group. The individual should demonstrate strong technical skills in Software Engineering and ability to work with functional requirements. Candidate should have experience or exposure to Product Development that cut across preferably a combined software and hardware system. Experience in documenting the designs, architecture & requirements are important.
Essential Duties & Responsibilities
• Work as a system engineer specialist cutting across software, hardware, software design & architecture, modeling and requirements
• Collaborate with stakeholders to identify requirements for business needs
• Collaborate with engineering and verifications teams to ensure the alignment of the requirements
• Keep current with technical and industry developments
Knowledge, Skills & Qualifications
• 5-10 years' experience doing software development, software architecture and authoring SRS (software requirement specification) document OR an experienced Business Analyst with prior development experience (3-4yrs).
• Software development areas of interest
Java/JavaScript/Python/HTML/CSS/Angular
• Web technologies
• Database design
• Networking
• Software requirements
• Software architecture
• UML
Additional Skills (considered a plus)
• SysML
• Model Based Systems Engineering
• Magic Draw or similar tools
• Experience working with medical devices
• Cybersecurity
• Cloud-based development using AWS
Education and Experience
• Bachelor's degree in Engineering or equivalent/associated fields
• Overall experience of 5 to 10 years in the field of Software Engineering
Minimum Qualifications
• Must be 18 years of age
• Must pass pre-employment drug screen and background check
Travel Requirements
• Typically requires travel less than 5% of the time
Physical Requirements and Work Environment
• This is largely a sedentary role.
• This job operates in a professional office environment and routinely uses standard office equipment.
• May need to lift and transport moderately heavy objects, such as computers or peripherals.
ICU Medical is an Affirmative Action and Equal Opportunity Employer. All qualified applicants will receive consideration for employment without regard to race, color, religion, sex, sexual orientation, gender identity, national origin, or protected veteran status and will not be discriminated against on the basis of disability.
Title: Senior Technical System Engineer
Location: IN-TN-Chennai
Requisition ID: 20300686