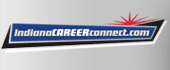 Job Information
HCA, Hospital Corporation of America

Physical Therapy Assistant PRN

in

Terre Haute

,

Indiana
Are you passionate about delivering superior, patient-centered care? At HCA Healthcare, we are committed to caring for patients with purpose and integrity. We care like family! Jump-start your career as an Physical Therapy Assistanttoday at Terre Haute Regional Hospital. **
At Terre Haute Regional, we want to ensure we meet your needs. We offer a variety of comprehensive medical, dental, and vision plans along with some unique benefits including:
· Tuition Reimbursement/Assistance and Student Loan Forgiveness Programs
· Paid Personal Leave
· 401(k) (100% annual match – 3%-9% of pay based on years of service)
· Identity Theft Protection discounts
· Auto, Home, and Life Insurance options
· Adoption Assistance
· Employee Stock Purchase Program
Would you like to unlock your potential with a leading healthcare provider dedicated to the growth and development of our colleagues? Join the Terre Haute Regional Hospital family! We will provide you the tools and resources you need to succeed in our organization. We are currently looking for an ambitious *Physical Therapy Assistant * to help us reach our goals. Unlock your potential here!
*What would you do in this role? *
As aPhysical Therapy Assistant, you would be responsible for providing a full range of physical therapy services including therapeutic interventions in our team environment. You would also demonstrate accountability for and contribution to program development, quality improvement, problem-solving, and productivity enhancement.
· You will communicate with the primary physical therapist and other members of the medical team regarding patient's progress, needs and discharge planning. · Treat patients according to plan using conventional treatments methods using therapeutic modalities, while alsoapplying critical thinking skills and potential alternatives to recommend to primary physical therapist. · You will apply oxygen if needed per physician's order. · Initiate and document patient teaching including family and/or significant others.
Requirements
· Associates Degree from an accredited program. · Indiana license to practice as a Physical Therapist Assistant. · Experience in an acute care hospital preferred.
Terre Haute Regional Hospital *is a *278-bed community-based Trauma II center with comprehensive medical and surgical programs. Accredited by The Joint Commission on Accreditation of Healthcare Organizations, the leading accreditor of health care organizations in America, we are dedicated to our Mission, Values and Vision and are committed to providing quality, individualized patient care to the communities we serve. Please visit patient experience to learn more!__
Ethisphere has rated HCA Healthcare a World's Most Ethical Company since 2010. In 2018, HCA Healthcare spent an estimated $3.3 billion in cost for the delivery of charitable care, uninsured discounts, and other uncompensated expenses.__
*We are a family 270,000 strong! Our Talent Acquisition team is reviewing applications immediately. We will reach out to highly qualified candidates to schedule an interview. Please submit your resume today to join our community of caring! *
We are an equal opportunity employer and value diversity at our company. We do not discriminate based on race, religion, color, national origin, gender, sexual orientation, age, marital status, veteran status, or disability status.
Job: *Therapy & Rehabilitation
Title: *Physical Therapy Assistant PRN *
Location: Indiana-Terre Haute-Terre Haute Regional Hospital
Requisition ID: 00097-7173