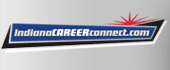 Job Information
Capstone Logistics

Permanent Road Crew Selectors/Freight Handlers

in

Terre Haute

,

Indiana
Travel Team Unloader
$700-$1000+ Weekly
Qualifying candidates MUST reside within the local market, however, willing to travel.
Capstone is a leading North American supply chain solutions partner with more than 500 operating locations,14,500 associates, and 60,000 carriers. We have capabilities in freight management, warehouse and distribution center support, last mile delivery, supply chain analytics and optimization, and more. We are uniquely positioned to help our customers reduce warehousing and transportation costs.
THE OPPORTUNITY:
Travel the United States all year long! Time home between projects. This position requires the ability to understand all aspects of unloading, container stacking and movement of product within a warehouse-distribution facility. The associate will perform unloading of trucks and shipping containers in order facilitate proper movement of product within the warehouse facility.
WHY YOU SHOULD WORK WITH US:
Paid training, must be available to train at designated training location prior to being assigned to a project
Full-time career day one
Benefits offered after 60 days of employment
Career growth! We look to promote from within first.
Safety and training incentives
REQUIREMENTS:
Must be willing to travel up to at least 6 weeks at a time
All associates must be able to spend 2-4 weeks at a designated training facility prior to being deployed.
Must have at least 1 year of experience in a warehouse environment, operating powered equipment to include but not limited to electronic pallet jacks, fork lifts and clampers and tow trucks, based upon customer's policies and with appropriate training and certification.
Self-managed individual capable of assessing needs and taking appropriate action
Must be able to read work orders and follow verbal and computer instructions regarding job assignments.
Be able to transport product from storage area to designated area within facility within standard time and following all safety and standard operating procedures
Unload product in accordance with a predetermined picking order either by hand or assisted by equipment maintaining accurate records
Must follow all safety rules and seeks to maintain a safe working environment
Must be able to lift up to 50 pounds and carrying distances up to 15 feet; while bending, stooping, reaching, twisting, pushing, pulling, and moving freight
Must be able to work in changing temperatures, freezer zones included.
Must have hearing capabilities to recognize signal horns of equipment moving through warehouse
#cb
Equal Opportunity Employer Minorities/Women/Protected Veterans/Disabled