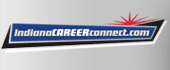 Job Information
Union Hospital

EMERGENCY CARE ASSIST-EMERGENCY ROOM

in

TERRE HAUTE

,

Indiana
Position Responsibilities:
The Patient Care Technician (PCT) works under the direct supervision of the Registered Nurse. The position exists to support the healthcare team in providing and assisting the patient with his/her care needs in collaboration with all healthcare providers. Job Duties include simple treatment, provision of personal care and ensuring the patient's surrounding is clean and orderly. In addition will provide information, directions and any other assistance to physicians, patient, family customers and vendors.
· Must be certified as a nursing assistant (CNA) by the State of Indiana
· Must be certified in the Health Care Provider BLS
· Ability to work efficiently/effectively in a fast paced sometimes stressful working environment
· Must be able to bend, lift and/or pull 50lbs or more
· Efficient keyboarding and computer skills required.
· Excellent reading and comprehension skills
· Must be able to calculate simple math
· Must be accountable, self-directed, and possess great interpersonal and customer service skills.
· Must exhibit compassionate and caring skills
· Must be able to set priorities and manage a high workload within a limited time for completion
· Must be have ability to organize tasks and attend to details
· Requires ability to observe patients and report changes to RN
· Must be able to maintain concentration when subjected to frequent and varied interruptions and variable noise levels
· Possess excellent relationship skills & possess a teamwork attitude
· Must be willing to learn and become proficient in current tasks and skills as assigned as well as new that are included within the job description.
Union Hospital, Inc. is committed to the development of our staff. We recognize the contributions of our employees and the fact that each and every person plays an important role in providing our patients with quality healthcare. We are committed to continuously improving the quality of our processes, technology, employees and physicians and developing measures to monitor our success. One of our goals is to attract and maintain professionals and support staff who will help us remain a leader.
As an EOE/AA employer, Union Hospital, Inc. will not discriminate in its employment practices due to an applicant's age, race, color, religion, sex, sexual orientation, gender identity, national origin, protected veteran or disability status..
#CA