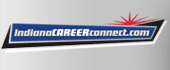 Job Information
Mercy Medical Center Clinton

St. Paul's - Cook - Part Time

in

South Bend

,

Indiana
Employment Type:
Part time
Shift:
Day Shift
Description:
General Responsibilities:
Prepare meals in accordance with planned menus. Review menus prior to preparation of food.

Prepare and serve food that is palatable and appetizing in accordance with established portion control procedures, therapeutic diet needs, standardized recipes, special diet needs. Make only authorized food substitutions.

Coordinate service with other departments as necessary. Assist in serving meals as necessary and on a timely basis.

Assist in establishing food service production line, etc., to assure that meals are prepared on time.

Develop and maintain a good working rapport with inter-department personnel as well as with other departments within the Community to assure that food service can be properly maintained to meet the needs of the residents.

Ensure that safety and sanitary regulations and precautions are followed at all times by all personnel.

Assist/direct daily or scheduled cleaning duties in accordance with established policies and procedures.

Maintains the care and use of supplies, equipment, etc., and maintains the appearance of dietary service areas; performs regular inspections of dietary service areas for sanitation, order, safety and proper performance of assigned duties.
Minimum Qualifications:
High School Diploma or equivalent.

Must be able to cook a variety of foods in large quantities.

Must possess the ability to make independent decisions when circumstances warrant such action.

Must be knowledgeable of dietary procedures.

Must possess leadership ability and willingness to work harmoniously with other personnel.

Previous experience working in long-term care or with the geriatric population preferred.

Must possess superior customer service skills and professionalism.

Self-starter, highly motivated with a high productivity level
Trinity Health's Commitment to Diversity and Inclusion
Trinity Health employs about 133,000 colleagues at dozens of hospitals and hundreds of health centers in 22 states. Because we serve diverse populations, our colleagues are trained to recognize the cultural beliefs, values, traditions, language preferences, and health practices of the communities that we serve and to apply that knowledge to produce positive health outcomes. We also recognize that each of us has a different way of thinking and perceiving our world and that these differences often lead to innovative solutions.
Trinity Health's dedication to diversity includes a unified workforce (through training and education, recruitment, retention and development), commitment and accountability, communication, community partnerships, and supplier diversity.
Trinity Health is one of the largest multi-institutional Catholic health care delivery systems in the nation, serving diverse communities that include more than 30 million people across 22 states. Trinity Health includes 94 hospitals, as well as 109 continuing care locations that include PACE programs, senior living facilities, and home care and hospice services. Its continuing care programs provide nearly 2.5 million visits annually.
Based in Livonia, Mich., and with annual operating revenues of $17.6 billion and assets of $24.7 billion, the organization returns $1.1 billion to its communities annually in the form of charity care and other community benefit programs. Trinity Health employs about 133,000 colleagues, including 7,800 employed physicians and clinicians.
Committed to those who are poor and underserved in its communities, Trinity Health is known for its focus on the country's aging population. As a single, unified ministry, the organization is the innovator of Senior Emergency Departments, the largest not-for-profit provider of home health care services — ranked by number of visits — in the nation, as well as the nation's leading provider of PACE (Program of All Inclusive Care for the Elderly) based on the number of available programs. For more information, visit www.trinity-health.org at http://www.trinity-health.org/ . You can also follow @TrinityHealthMI on Twitter.