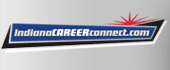 Job Information
The Salvation Army - Metro Division

Homeschool U, Creative Arts Instructor, (Theater, Dance, Private Music) (SBK)

in

South Bend

,

Indiana
Overview
Creatively Growing Young Minds- apply to be the Homeschool U, Creative Arts Instructor at the Ray & Joan Kroc Corps Community Center in South Bend. C ome join an exciting company that values Joy, Excellence, being a Team Player, provides Service to others and lives the values of Christ.
We offer part-time positions up to 19 hours weekly with flexibility for students, second job and work/life balance!
Benefits include a FREE Kroc individual membership as an employee and corporate discounts with participating companies.
The Salvation Army Mission Statement:
The Salvation Army, an international movement, is an evangelical part of the universal Christian Church. Its message is based on the Bible. Its ministry is motivated by the love of God. Its mission is to preach the gospel of Jesus Christ and to meet human needs in His name without discrimination.
The Kroc Center Vision Statement:
The Kroc Center provides an accessible environment that enriches the lives of everyone in our community by providing opportunities for holistic individual success.
The Vision of the St. Joseph County Kroc Center is to:
Where people learn, grow, and succeed.
Responsibilities
Job Objective
Under the direction of the respective Program Manager, the Homeschool U, Creative Arts Instructor, I nstructor will give instruction to students of all ages and ability levels in subject areas related to Fine Arts and Community Education. Responsibilities will include design of instructional programs, preparation of lesson plans and instructional materials, presentation of subject matter demonstrating proper techniques, and performing classroom management tasks.
Essential Job Duties
To provide state of the art and relevant instruction that contributes to each member class/program goals. Ability to teach beginners through advanced learners.

To develop and instruct fun, energetic and highly motivational classes for all ages and skill levels.

Implement safety measure for classes to insure the health and safety of class participants.

Insure that the ultimate goal of spiritual, emotional and physical regeneration of all people in represented and infused in all programs, trainings, customer relations, and levels of operation.
Qualifications
Experience
Appropriate prior experience teaching or working in the area of instruction specified; required. Experience requirement will vary depending on the class.
LICENSES AND CERTIFICATIONS
Certification or a degree in related field or level of expertise required.
American Red Cross First Aid, CPR and AED certification will be required during the first 30 days of hire.
Job LocationsUS-IN-South Bend
Job ID 2021-18307
of Openings 1
Category Fine Arts
Type Regular Part-Time