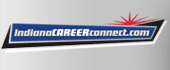 Job Information
The Salvation Army - Metro Division

Accounting Manager (SBK)

in

South Bend

,

Indiana
Overview
The Salvation Army Mission Statement
The Salvation Army, an international movement, is an evangelical part of the universal Christian Church. Its message is based on the Bible. Its ministry is motivated by the love of God. Its mission is to preach the gospel of Jesus Christ and to meet human needs in His name without discrimination.
The Kroc Center Vision Statement
The Kroc Center provides an accessible environment that enriches the lives of everyone in our community by providing opportunities for holistic individual success.
Our Vision
Where people learn, grow, and succeed.
Our Core Values
Joy, Excellence, Team Player, Service, Christ-likeness
Responsibilities
The Accounting Manager is responsible for all areas relating to financial reporting. This position will be responsible for maintaining accounting principles, practices and procedures to ensure accurate and timely financial statements. The Accounting Manager supervises an Accounts Payable/Accounts Receivable Specialist and is responsible for ensuring that work is properly completed in a timely and accurate manner. This position addresses tight deadlines and a multitude of accounting activities including general ledger preparation, financial reporting, year-end audit preparation and the support of budget and forecast activities.
Obtain and maintain a thorough understanding of the financial reporting and general ledger structure

Responsible for the operation of all accounting systems and records including but not limited to cash receipts, expenditures, investments, purchasing, inventory, assets and payroll

Perform monthly bank reconciliations verifying accuracy with the General Ledger

Assist in cash flow management including cash requirementsand reporting

Communicates with Divisional Finance Department to ensure accurate timely bank transfers are performed to meet expense and investment requirements while maintaining and executing subsidiary records and system entries

Assist in Capital Campaign recording with the Divisional Development Department

Reconcile balance sheet accounts on a weekly basis – including but not limited to cash, accounts receivable, inventory, accounts payable and purchases clearing; research and resolve discrepancies

Ensure accuracy of vendor activity and issue applicable 1099's as required

Prepare and enter all month-end and year-end journal entries for Accounts Payable, Accounts Receivable, Payroll and General Ledger

Review postings to the GL for accuracy and timeliness

Prepare monthly and on-demand financial statements for senior managementand department managers

Ensure an accurate and timely monthly, quarterly and year end close

Ensure the timely reporting of all monthly financial information.

Ensure the monthly and quarterly Bank Compliance activities are performed in a timely and accurate manner

Assists in the annual preparation of budget and forecasting activities

Collaborates with the other department managers tomaintain accounting controls by defining, writing and maintaining accounting policies and procedures

Guides other departments by researching and interpreting accounting policy; applying observations and recommendations to operational issues tosupport overall department goals and objectives

Implement and ensure internal controls and procedures are followed to protect staff and Kroc Center and Salvation Army Assets

Advises staff regarding the handling of non-routine reporting transactions

Responds to inquiries from the Director Operations, Division, and other finance and firm wide managers regarding financial results, special reporting requests

Work with the Director Operations to ensure a clean and timely year end audit

Assist in the development, maintenance and implementation of financial reporting systems and procedures to enhance the workflow of the department while ensuring the integrity and sound accounting procedures, reporting and controls are maintained

Provide training to new and existing staff as needed

Handle personnel issues relating to staff conflicts, absenteeism, performance issues, etc.

Work with each direct report to establish goals and objectives for each year and monitor and advise on the progress to enhance the professional development of staff

Support Director Operations with special projects and workflow process improvements

Additional duties as assigned
Qualifications
BS/BA in Accounting is a requirement

Minimum of five years public or corporate accounting experience is a requirement

Previous demonstrated experience supervising accounting staff

Excellent communication skills (verbal and written); ability to articulate complex situations to audiences with varying degrees of financial sophistication

Proven track record of effectively building relationships within the Accounting and Operations and throughout the organization

Proven ability to exercise effective, independent judgment

Ability to work with minimal supervision on multiple tasks and must possess strong problem-solving skills

A demonstrated track record of competence in financial reporting and compliance with GAAP

Experience meeting tight and specific deadlines, takes pride in doing excellent work

Experience in technical aspects of accounting and financial reporting, with the ability to proactively identify issues and offer solutions

Knowledge of and ability to use automated accounting systems including capability to identify an issue and drill down and research related transactions for explanation

Proficient in Microsoft Office Applications and 10 key by touch
Job LocationsUS-IN-South Bend
Job ID2020-15418
of Openings1
CategoryAdministration
TypeRegular Full-Time