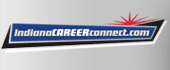 Job Information
Cornerstone Building Brands

Manufacturing Team Lead

in

Shelbyville

,

Indiana
Manufacturing Team Lead
Shelbyville, IN 46176, USA Req #12231
Thursday, June 10, 2021
Summary:
The Production Team Leader is responsible for the safety, production, and quality within their department. They work closely with Production Planning to ensure orders are ready on time and in full.
Essential Duties & Responsibilities:
Maintain safety, quality and production, plan schedule and assign workload. Coordinate job schedule with

Operations Planner to be in line with customer needs.

Responsible for the selection, development, training, cross training and supervising of all hourly personnel reporting to position.

Monitor production schedules to ensure efficiencies in these areas.

Maintain OTIF score and recommend corrective actions based on data.

Communicate with other supervisors to coordinate activities of individual departments to meet a common goal.

Rearrange manpower to meet production goals, as necessary. Recommend overtime, request additional employees or reduce work force, as necessary.

Communicate company policies and programs to employees and maintain disciplinary and safety records.

Investigate accidents and take necessary action.

Create and maintain records, reports and files, including attendance, employee evaluations, vacations and other associated with the position.

Establish or adjust work procedures to meet production schedules.

Initiates or suggest plans to motivate workers to meet performance standards while maintaining satisfactory employee relations.

Unique special projects or additional duties as designated by Plant Manager or Operations Planner

Qualification Requirements:

To perform satisfactorily in this position, the employee must be able to perform each essential duty satisfactorily.

The requirements listed below are representative of knowledge, skills, and/or ability required.

Reasonable accommodations may be made for employees with certain disabilities to perform the essential functions.

Education and/or Experience:

High School Diploma or equivalent (GED)

A minimum of 3years working experience in metal building industry and/or equivalent combination of education and experience preferably as a team leader in the manufacturing industry.

Language Skills:

Ability to read and comprehend documents including but not limited to policy manuals, safety rules/programs, operating and maintenance instructions, procedure manuals, and simple correspondence.

In addition, the ability to communicate information effectively one-on-one and in small group situations and settings is required.

Mathematical Skills:

Ability to perform general mathematic calculations including but not limited to addition, subtraction, multiplication, fractions, percentages, and statistics.

Some positions may require advance mathematics.

Reasoning Ability:

Ability to apply common sense understanding to perform work instructions furnished in written, oral or diagram form a must.

In addition, the ability to solve problems, which involve multiple variables in a standard situation, is required.

Other Knowledge, Skills & Abilities:

Required to be proficient in Microsoft Office Suite

Experience with ERP Software a plus

Ability to work effectively to meet deadlines

Ability to work with a diversified work force

Physical Demands:

While performing the duties of the job, the employee is regularly required to talk or hear. The employee is frequently required to walk.

The employee is frequently required to stand; sit; bend; stoop; use hands and fingers to handle or feel objects; reach with hands and arms; lift; climb and/or balance essential tasks.

Specific vision abilities include close-up and distance vision, color vision, peripheral vision, and depth perception.

Work Environment:

The employee may be required to enter areas that are near moving mechanical parts, with occasional exposure to hazardous chemicals, and extreme cold or heat.

The noise level in the work environment is considered moderate and may require the use of hearing protection.

The employee will be required to utilize Personal Protective Equipment (PPE) when accessing certain manufacturing areas, (hard hat, gloves, welding jacket or weld bibs, safety glasses, welding hood and earplugs.)

Safety Responsibilities:

Before initiating work at Cornerstone Building Brands, the employee is required to read and understand the position's Job Safety Analysis.

The employee must wear appropriate Personal Protective Equipment (PPE) and perform tasks in a manner consistent with Cornerstone Building Brands safety training, Cornerstone Building Brands Employee Manual and OSHA regulations.

Benefits Offered:

Paid time off in first year

Competitive medical plans

Health and dependent care flexible spending accounts

Dental and vision insurance

Short-term and long-term disability

Life insurance

Company-matching 401K

Tuition reimbursement

Quarterly bonus program

Culture based in employee development, continuous improvement, and safety!

Cornerstone Building Brands is the largest manufacturer of exterior building products in North America. Our comprehensive portfolio spans the breadth of the residential and commercial markets, while our expansive footprint enables us to serve customers and communities across North America. Our relentless focus on excellence combined with our ongoing commitment to innovation and R&D has driven us to become the #1 manufacturer of windows, vinyl siding, insulated metal panels, metal roofing and wall systems, and metal accessories. We believe every building we create, and every part of that building, positively contributes to communities where people live, work and play.

Cornerstone Building Brands is an equal opportunity employer and does not discriminate against any employee or applicant for employment because of age, race, religion, color, protected veteran status, disability, sex, gender identity, sexual orientation or national origin. Must be at least 18 years of age to apply.
Notice of Recruitment Fraud
We have been made aware of multiple scams whereby unauthorized individuals are using Cornerstone Building Brand's name and logo to solicit potential job-seekers for employment. In some cases, job-seekers are being contacted directly, both by phone and e-mail. In other instances, these unauthorized individuals are placing advertisements for fake positions with both legitimate websites and fabricated ones. These individuals are typically promising high-paying jobs with the requirement that the job-seeker send money to pay for things such as visa applications or processing fees. Please be advised that Cornerstone Building Brands will never ask potential job-seekers for any sort of advance payment or bank account information as part of the recruiting or hiring process.
Other details
Job Family Manufacturing

Pay Type Hourly

Travel Required No

Required Education High School
Apply Now
Shelbyville, IN 46176, USA