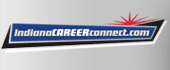 Job Information
Franciscan Health

Fitness Representative

in

Schererville

,

Indiana
Fitness Representative
Franciscan Health Fitness Centers
Franciscan Health
221 US Highway 41 Suite A Schererville, IN 46375
Days; Days/Evenings; Days/Nights; Evenings; Evenings/Nights; Holidays; Nights; Weekends
PRN (As Needed)
High School Diploma/ GED Required
WHAT WE NEED
Fitness fanatic
WHO WE ARE LOOKING FOR
A fitness center is an active place by nature. People working out on exercise equipment, using free weights, taking group classes… there's a lot going on and it's all designed to help people stay in shape and improve their health.
Are you interested in fitness programs? Do you enjoy working with people? Can you develop and promote fitness programs? We'd love to learn more about you!
WHAT YOU WILL DO
Serve as a resource to all members regarding fitness appointments, orientation to equipment, and blood pressure monitoring.

Monitor, serve, and educate members and guests regarding all aspects and areas of the fitness center floor.
WHAT IT TAKES TO SUCCEED
Prior Fitness and/or Customer Service experience.

Adapt and respond quickly to changing priorities.

Lead and coach others.

Manage conflict and tactfully handle complaints and difficult situations.

Customer service skills.

Knowledge of current wellness/fitness best practices and compliances.

General knowledge of exercise and use of fitness equipment.

Work independently with minimal supervision.

Handle multiple responsibilities simultaneously.

Develop effective relationships with patients, hospital departments, and other external parties.

Training and facilitation.

Effectively communicate verbally and in writing.
WHAT WE'RE LOOKING FOR
0-1 Years Experience
License(s): Not Applicable
Certification(s): Not Applicable
Travel: Never or Rarely
EQUAL OPPORTUNITY EMPLOYER
It is the policy of Franciscan Alliance to provide equal employment to its employees and qualified applicants for employment as otherwise required by an applicable local, state or Federal law.
Franciscan Alliance reserves a Right of Conscience objection in the event local, state or Federal ordinances that violate its values and the free exercise of its religious rights.
Franciscan Alliance is committed to equal employment opportunity.
FEATURED JOBS ​​​​
Schererville, IN, US, 46375
PRN (As Needed)
Never or Rarely
employmentType: PRN (As Needed)
Days
Schererville
IN
46375
221 US Highway 41 Suite A