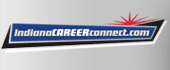 Job Information
Sylvan Learning

Center Director

in

Schererville

,

Indiana
GENERAL SUMMARY
The Center Director is responsible for managing the overall customer experience, sales, and local marketing strategies of the Center to achieve performance goals and grow the Center. He/she ensures that policies and procedures are executed according to Sylvan standards.
Do you gain energy from being busy? Do you thrive in a high paced environment? Is building relationships and interacting with new people something that makes you come alive? Do you love seeing the light bulb come on as a child learns something new? Does the predictable same-old-same-old 9-5 desk job have you dreading Monday? In this high performing, fast paced environment, you're meeting new faces and tackling new challenges every day. No day and no solution looks the same at Sylvan—and you've got to love that to be a Center Director! If it sounds like something you would love, keep reading…
Sylvan Learning is currently hiring a Center Director. Sylvan Learning provides academic tutoring for students from Kindergarten through 12th grade so that students can get ahead or just get caught up. As a franchise group, our mission is to see success with every child. The Center Director role is to put the plan together that achieves success for every child that walks through their doors. This position is both business, education, customer service and sales wrapped up into one. Still excited? You guessed it, keep on reading…
ESSENTIAL JOB FUNCTIONS
Ensures timely and high-quality personal customer service response to all calls and walk-in inquiries; Ensures calls get answered during business hours
Meets sales and expense financial targets
Supports Director of Student Advancement and Director of Operations with ensuring good instructional management
Confers with customers at each stage of the customer lifecycle; Directs the sales and service process throughout the customer lifecycle to keep customers enrolled
Promotes financing options that meet the customer's needs and manages the application/closing process
Manages marketing and sales activities to drive new enrollments
Establishes and maintains collaborative relationships with teachers, educational specialists and other school administrators and parent/teacher organizations
Conducts school visits to establish and maintain relationships with school personnel for partnership and marketing purposes
Ensures the professional appearance of the Center according to Sylvan standards

Ensures adherence to established Sylvan operating standards with attention to student safety and well-being SKILLS/REQUIREMENTS

Can define what your "win" is

Is hungry--and no, we don't mean for pizza!
Multitask like it is going out of style
Kept your first checkbook balanced
Have a memory like Rain Man
Know how to control and manage your own time—Ferris Bueller should not be your role model
Like people—seriously, do we need to say more?
Find kids fun—again, do we need to say more?
Can handle a group text
You're a leader who pulls not pushes
Own your actions –don't blame others—that just isn't nice
Believes in the power of Radical Honesty
Can embrace the phrase—"it always works out"
Loves to learn and sees feedback as an opportunity to grow
Believes education is valuable and important
Know who Simon Sinek is--or at least watched his Ted Talk before deciding whether or not to apply to this position

Hold a bachelor's degree BENEFITS

Health Insurance

Dental Insurance
Sylvan Tuition Incentives

Up to 2 weeks of PTO from start of employment (start date dependent) If you're a force to be reckoned with in the world and you want to hear more about our dream and how it fits with your dream, and if you're excited to be a part of a fast growing and fast paced company, take the leap and submit your application today.

 
The above statements are intended to describe the general nature and level of work being performed. They are not intended to be a complete list of all job responsibilities or skills, knowledge and abilities required.