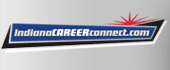 Job Information
Reid Health

Wellness Health Coach

in

Richmond

,

Indiana
Promotes and demonstrates by role modeling our CARE principles (Courtesy, Positive Attitude, Respect, Enthusiasm) throughout the hospital and community. This further includes complete commitment to Reid's Mission Statement.
As a Reid wellness Health Coach, professional time and emphasis will be on assisting participants in finding new ways to inspire healthier habits. The position will work closely with Wellness Services to promote wellness and help individuals achieve optimal health by assisting participants in identifying and understanding their health risks, which will result in enhanced quality of life and decreased health cost. The Health Coach will be responsible for developing a health coaching relationship with participants and assisting the participant through the process of actively working towards better health by providing support, encouragement, and fundamental education.
The Health Coach will be responsible for contacting participants that are eligible for the program for enrollment and provides necessary one on one, in person and telephonic health coaching to reduce or eliminate behaviors that contribute to high risk areas. Proficiency in computer data entry

Encourages adoption of habits that are conducive to a higher quality of life

Responsible for supporting and assisting in developing a culture of wellness and developing a high level of satisfaction

Develop and distribute health education materials to identified participants and family members

Develop customized care plan for program participants including goals and plan of action

Coordinate Care with other Reid health-related services for optimal patient care

Understands community resources that are available to the participant and refers appropriately

Develop and conduct onsite health-related wellness training courses for interested participants

Ability to communicate in group settings

Self-starter and self confidence

Very organized and detailed oriented

Effective oral and written communication skills

Assists with coverage of job responsibilities whenever co-workers are on PDO or a vacancy exists within the Wellness Department.

Demonstrates an awareness of fire/safety hazards by keeping current with the guidelines

Will assist implementation of other Wellness Programming.
Education Required: Bachelor's degree in health promotion, health education, athletic training, nutrition, or other health related field or counseling.
Experience Required: Current certification from a wellness coaching program.
Day shift. 40 hours weekly. 8:00a - 4:30p.
Requisition ID: 2020-6474
Street: 1100 Reid Parkway