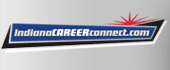 Job Information
Reid Health

RN

in

Richmond

,

Indiana
A "PACU Charge Nurse" is a licensed registered nurse who is responsible for coordinating, technical and or clinical function relating to the provision of services on a per shift basis within the admission/recovery area for surgical patients. Provides leadership to maximize customer satisfaction. Must possess the maturity, ability and flexibility to deal effectively with the constant changing situations encountered in the complex health care environment.
The PACU Charge Nurse is responsible for the coordination of patient care utilizing the nursing process of assessment, planning, intervention, and evaluation during an assigned shift.

Primary focus is the coordination of services and patient flow including admissions, discharges, and resource allocation during the shift to assure consistent and appropriate patient care.

Responsible for driving the patient experience by functioning as a role model, holding all accountable for relationship based care and the utilization of VOICE skills, coaching, rounding, and management of patient/family concerns and staff accountability.

As a "charge agent", assumes a primary role and is responsible for the implementation of organizational strategies such as lean initiatives, electronic medical records, quality/patient safety initiatives and nursing practice standards of care on a given shift.

As a unit leader manages appropriate and responsible communication and assures staff assigned to the unit receive information in a timely manner. Follows up to assure that changes are appropriately communicated and implemented.

Responsible to assist the unit director and clinical coordinator in achieving outcomes associated with quality, patient safety, organizational goals, unit specific goals and nursing practice initiatives.

The PACU Charge Nurse is responsible for deciding initial patient assignments of other nurses/staff by assessing the patients' needs and each nurses/staff skills and adjusting patient assignments as necessary using the same judgment. Upholds and enforces hospital policies and procedures through observation of daily practice, holds others accountable for policies and procedure and reports to ROSE Leadership.

As a professional, the PACU Charge Nurse is responsible for contributing to the efficient and effective operation of the nursing area and for development of self and others by being a role model and providing leadership.

The PACU Charge Nurse must exhibit outstanding public relations for the department/area and Reid Health while maintaining patient/customer confidentiality and satisfaction.

The PACU Charge Nurse applies and implements the philosophy, goals and objectives of Reid/ROSE.

The PACU Charge Nurse provides direct patient care as dictated by the needs of the department.

The PACU Charge Nurse participates in rotational on-call as a primary PACU nurse.

The PACU Charge Nurse collaborates with the Pre-Post Clinical Coordinator regarding staff schedules, PDO requests, vacation requests, and time cards. The ultimate decision and approval will be made by the Clinical Coordinator.
Licensure Required: Licensure in the State of Indiana as a Registered Nurse is required
Day shift. 40 hours weekly. Monday, Thursday and Friday 8:30a - 9:00p Call rotation is required.
Requisition ID: 2020-6197
Street: 1100 Reid Pkwy