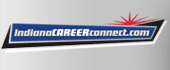 Job Information
Reid Health

NCA-Hospice

in

Richmond

,

Indiana
Under the supervision and guidance of a Registered Nurse (RN) the Nursing Care Assistant is responsible to provide daily services involving basic care for patients, processing physicians' orders, answering the telephone and intercom, performing a variety of clerical duties and clinical tasks as well as other assigned unit duties. Must be able to demonstrate the knowledge and skills to provide care appropriate to the age of the patient served.
Processes physician's orders and records information with accuracy, speed and proficiency.

Uses computer and software programs with proficiency.

Compiles charges.

Uses accurate medical terminology.

Calls physician for clarification of orders. (EXCEPTION: medication, parenteral fluids, code status)

Relays information to physician/physician office/other facilities, etc.

Schedules appointments.

Follows Code Procedures.

Properly operates unit communication equipment.

Calls staff as directed.

Transports patients.

Initiates and maintains records and reports.

Organizes and maintains medical record in accordance with universal chart order, thins charts and prepares discharged medical record for timely pickup.

Initiates work orders.

Post reports on charts.

Independently proceeds with daily routine without delay.

Strict adherence to Infection Control Policy with specific emphasis on hand hygiene.

Patient care responsibilities are assigned to the staff member in accordance with the degree of supervision needed by the individual and its' availability. "Patient needs" based assignments are made in accordance with the complexity and dynamics of the condition of each patient, age of patient, cultural, spiritual and religious practices, emotional needs/barriers, desire and motivation, physical and/or cognitive limitations, language barriers and the type of technology employed in providing patient care.
License Required: Certified Nursing License
Experience Preferred: Experience working in a health care setting. One year ECF experience, CNA certification is preferred or evidence of successful completion of Reid Health recognized Nursing Assistant program or completed the fundamentals course of nursing school
PRN
Requisition ID: 2021-8020
Street: 1100 Reid Parkway