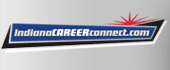 Job Information
Reid Health

Mgr-RHPA Practice

in

Richmond

,

Indiana
Manages the daily operations of the physician office, the office staff, and creates an environment that fosters patient and employee satisfaction, ensures maximum financial performance, and aids the providers and staff in achieving quality outcomes for the patients. Provides oversight to more than 5 providers and/or more than 2 locations.
Provides management of the daily operations of the practice(s) by monitoring the schedule, the patient flow, and staff performance to ensure that they align with organizational objectives.

Acts as a liaison for the practice with patients, families, and the community.

Demonstrates the ability to work with and lead groups collaboratively.

Ensures operational compliance with HIPAA, OSHA, CLIA, and any other applicable standards for the care setting.

Facilitates the Practice Operating Council and staff meetings, providing practice and provider level data for continued improvement and shared success.

Communicates clearly, timely, and effectively, both verbally and in writing.

Displays functional and technical use of the electronic health record, Microsoft Office applications, and web-based applications.

Maintains provider schedules in accordance with contractual agreements and organizational policies.

Assists in development of operational goals, policies and procedures, operating and capital budgets for the practice.

Develops and implements action plans for any performance areas not meeting identified or desired targets.

Complies with organizational policies and continuously educates practice staff on proper procedure.

Ensures practice site is safe and secure for staff and patients and reports any areas of concern or items in need of repair immediately.
Education Required: Associate's degree in Management, Business, Medical Office Administration, or other relevant field that would prepare incumbent for success.
Education Preferred: Bachelor's degree in related field
Experience Required: Previous management experience
Experience Preferred: One year or more in practice management experience
Salaried.
Requisition ID: 2021-7245
Street: 1050 Reid Parkway