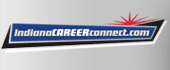 Job Information
Reid Health

Medical Assistant-Lead

in

Richmond

,

Indiana
Under the direction of the Provider(s) and Practice Supervisor, the Lead MA is the first point of care in the medical practice. This position assists the Provider(s) with patient procedures and may perform routine laboratory tests. This individual works hand- in- hand with the Provider(s) to achieve quality outcomes for the patient. The Lead MA is the responsible for the day to day smooth operation & delivery of patient care He/she ascribes to a higher level of practice including use of best practices in their day to day care. Lead MA's will be responsible for the utilization of best practice guidelines/practices in their practice. The Lead MA will serve as the clinical resource in the absence of the Clinical Supervisor or Clinical Practice Lead. The Lead MA is able to step into any clinical role within the practice to help meet the patient care needs. The Lead MA is recognized as the "go to person" for all clinical staff & providers. The Lead MA assists with facilitation of provider efficiency by "anticipating" the needs of the providers & clinical staff based on his/her experience and current patient volumes. The Lead MA will be responsible for the quality of the documentation by the LPNs/MA's in the practice & will be responsible for auditing charts on a regular basis for adherence to quality, ACO & meaningful use standards.
Triages patient phone calls, reviews patient test results, pharmacy calls and reviews patient medications. Provides patient education appropriate to patient diagnosis and quality standards established by Reid Health Physician Associates (RHPA).

Escorts patients to exam rooms and check vital signs as needed. Interviews patients to assess needs. Records reason(s) for visit, current medications and take temperature if necessary. Instructs patients on how to prepare for physician's examination. Completes routine forms as appropriate (school physical, immunization records, etc.). Ensures chart documentation is completed in a timely manner and in accordance with practice policy and procedure.

Assists provider(s) with patient procedures such as suture removal, wart and mole removal, pap smears, minor surgeries, etc. Also administers EKGs, injections, immunizations, vision and hearing tests and venipuncture.

Performs lab tests in accordance with needs of patient and as directed by the Provider/Practice Manager and/or Laboratory Director. Prepares specimens for in-house and reference labs as appropriate. Operates and calibrates laboratory equipment. Maintains laboratory documentation in accordance with CLIA standards and practice specific protocol.

Schedules offsite diagnostic tests and referrals to other providers. Records procedures ordered and tracks results.

Performs front office duties and other duties as required.

Performs prior authorizations and pre-certifications when appropriate. Monitors patient portal, In Basket tasks, and e-mails daily.

Assists with the orientation of new staff to the practice.

Facilitates the development of critical thinking skills in the new staff.

Gradually increases the preceptees responsibilities, tailoring the learning experiences to meet the educational needs of the orient.

Assess competency/skills utilizing competency assessment tools and clinical observation.

Attends weekly meeting with preceptee, Practice Supervisor & Clinical Practice Lead or Clinical Supervisor.

Serves as a role model, socializer, educator, mentor, & collaborator to the new staff.

Collaborates with the CPL to develop and deliver inservices targeted to address learning needs of the clinical staff in the practice.

Conducts random chart audits to assure that Quality, documentation, ACO, & Meaningful Use measures are being met. Shares results with Practice Supervisor & peers to facilitate improvement in documentation.

Serves as the "go to" person for all clinical staff and providers when issues arise.

Able to step in and assist with patient care as needs arise.

Monitors the activities of practice & recognizes situations that require additional assistance or intervention on the part of a seasoned staff member.

Assures that the preceptee is meeting the culture of EVERY PATIENT EVERY TIME in regards to the patient experience by utilizing AIDET & CARE principles and making that connection with his/her patients.

Assumes responsibility for the day to day clinical operations in the absence of the practice supervisor.

Collaborates with the CPL to develop and deliver inservices targeted to address learning needs of the clinical staff in the practice.
Successful completion of Reid Hospital orientation and competency based skills appropriate through ongoing assessment of competence and educational activities. Written evaluations are done on an annual basis.
Must be a Certified Medical Assistant or Registered Medical Assistant

Certified to perform BLS per the American Heart Association.

Remains current in his or her practice as evidenced by receipt of 10 hours annually of CEU's by attending Grand Rounds, reading journal articles with associated CEU's, watching practice related videos with associated CEU's or attends seminars & conferences with associated CEU's. Must provide proof to Practice Supervisor at time of annual review.
Education Required: Graduate of an approved school of Medical Assisting
Education Preferred: Associates Degree
Experience Required: Minimum of one year of experience in a medical office as an MA
Experience Preferred: Minimum one year experience as a preceptor.
Licensure: None
Certifications: BLS, CMA or RMA
Other: None
Day shift. 36 hours weekly. 8:00a-8:00p.
Requisition ID: 2020-6646
Street: 1501 Chester Blvd