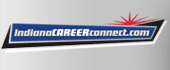 Job Information
Reid Health

LPN-RHPA

in

Richmond

,

Indiana
Under the direction of the Physician and Practice Manager, the Licensed Practical Nurse is the first point of care in the Physician office. This position assists the physician with patient procedures and may perform routine laboratory tests. This individual works hand- in- hand with the Physician to achieve quality outcomes for the patient.
The following list describes the essential duties of this role. Individuals in this role may not perform all of these duties, or may perform additional, related duties not listed here.
Prepares exam rooms for patient use by cleaning the rooms between patients and ensuring that each room is stocked with the appropriate supplies. Prepares procedure trays as necessary.

Triages patient phone calls, reviews patient test results, pharmacy calls and reviews patient medications.

Provides patient education appropriate to patient diagnosis and quality standards established by Reid Physician Associates, Inc.

Escorts patients to exam rooms and check vital signs as needed. Interviews patients to assess needs. Records reason for visit, current medications and take temperature if necessary. Instructs patients on how to prepare for physician's examination.

Completes routine forms as appropriate (school physical, immunization records, etc.). Ensures chart documentation is completed in a timely manner and in accordance with practice policy and procedure.

Assists Physician with patient procedures such as suture removal, wart and mole removal, pap smears, minor surgeries, etc. Also administers EKGs, injections, immunizations, vision and hearing tests, and numerous venipunctures.

For "nursing visits" records diagnoses and completes fee sheet by recording type of visit and procedures performed. Documents the visit.

Performs lab tests in accordance with needs of patient and as directed by the Physician/Practice Manager and/or Laboratory Director. Prepares specimens for physician viewing, operates and calibrates laboratory equipment. Maintains laboratory documentation in accordance with CLIA standards and practice specific protocol.

Prepares specimens to be analyzed by an outside lab by packaging specimen appropriately, completing requisition form and contacting testing facility as necessary. Tracks all labs sent offsite. Submits lab results to physician before contacting patient and filing patient's chart. Reconciles billings from offsite labs by comparing to the daily lab log and patient's chart when necessary.

Schedules offsite diagnostic tests by providing the patient with appropriate preparation instructions and making the appointment by phoning or faxing to the appropriate testing site. Records procedures ordered and tracks results.

Facilitates referrals to other physicians by phoning their offices, making an appointment for the patient and forwarding requested test results, etc. Records and tracks all referrals.

Contacts Hospital and outside sources regarding lab results, x-ray results and ER reports.

Phones pharmacies to authorize prescriptions.

Contacts nursing homes regarding patient orders.

Contacts patients to relay test result information; and returns patients phone calls with the physician's recommendations for their care.

Pre-certifies hospital admissions and referrals by contacting the appropriate insurance professionals and providing them with the requested information. Records pre-certification number in chart. Records and tracks all referrals.

Takes manual inventory of drugs. Checks expiration dates and orders replenishments as needed. Follows practice specific sample management and distribution procedure.

Orders supplies for back office as needed.

Disinfects exam rooms, procedure room and laboratory. Straightens reception area daily. Disinfects toys as outlined in office protocol.

Performs front office duties and other duties as required.

Performs all duties respectful of confidentiality and safety of all patients, employees and Physicians. Adheres to established quality principles and standards established by Reid Physician Associates, Inc.

Follow the laboratory's procedures for specimen collection, handling and processing, test analytes, reporting and maintaining records of patient test results.

Maintain records that demonstrate that proficiency testing samples are tested in the same manner as patient samples.

Adhere to the laboratory's quality control policies, document all quality control activities, instrument and procedural calibrations and maintenance performed.

Follow the laboratory's established policies and procedures whenever test systems are not within the laboratory's established acceptable levels of performance.

Be capable of identifying problems that may adversely affect test performance or reporting of test results and either must correct the problems or immediately notify the general supervisor, or director.

Documents corrective actions taken when test systems deviate from the laboratory's established performance specifications.

May perform Medicare Annual Wellness Assessments as necessary
Successful completion of Reid Hospital orientation and competency based skills appropriate through ongoing assessment of competence and educational activities. Written evaluations are done on an annual basis.
Must maintain competence in BLS after initial training.

A calm, pleasant professional demeanor is expected.

Must have the ability to work cooperatively with all staff, physicians and departments.

Must be committed to Patient Satisfaction and Patient Safety.
Licensure in the State of Indiana as a Licensed Practical Nurse.
Day shift. 40 hours weekly. 8:00a - 5:00p.
Requisition ID: 2020-6559
Street: 1434 Chester Blvd