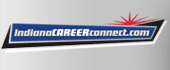 Job Information
The Hartford

Experienced Premium Auditor

in

Remote

,

Indiana
You are a driven and motivated problem solver ready to pursue meaningful work. You strive to make an impact every day & not only at work, but in your personal life and community too. If that sounds like you, then you've landed in the right place.
As an Experienced Premium Auditor you are responsible for performing annual reviews of commercial policyholder financial records including tax returns, general ledger and expense ledgers to determine final exposures and premium adjustments on auditable commercial lines policies with minimal assistance from manager/mentor. Results of the review will lead to validating the appropriate classification for each risk and identifying factors affecting insurability. Has thorough knowledge of specific state rules. Effectively utilize multiple regulatory manuals for developing accurate exposure and premiums.
The territory is located in the Indianapolis, IN area and may require potential travel to visit our valued customers. The ideal candidate will reside within the Indiana region. Do you enjoy direct customer interaction? Would you be excited to meet directly with our valued Commercial clients? Are you self-motivated and goal oriented? Do you have a passion for building productive business relationships while delivering exceptional customer service? If you answered yes to these questions, we have an exciting career for you! Reporting to the Assistant Director of Enterprise Operations, this dynamic, fast paced role has direct interaction with our valued Hartford customers.
Location: Central to Southern Indiana, Southern Ohio, and Northern Kentucky
Start Date: February 15th 2020
Training/Work Hours: Flexible- 8:30am – 5:00 pm EST
WHAT ARE THE RESPONSIBILITIES OF THE POSITION?
Performing annual on-site and virtual review of policyholder's payroll, accounting and financial records to determine final exposures on auditable commercial lines policies.

Review of policyholder's business operations to determine correct classification(s) and identifying factors affecting insurability.

Maintaining positive customer relationships and provides technical expertise for internal and external customers.

Discuss questions and concerns with the insureds to ensure the understanding of exposure changes and promote a professional customer experience.

Ensure quality through correctly utilizing of manual rules and risk classification.

Completing and transmitting audits in a timely manner.

Consistently remaining current on premium audit related rules and information

Effectively discuss and negotiate with government regulator officials, industry representatives, agents, producers, policy holders, brokers, insureds, and underwriters
WHAT DO WE OFFER?
To ensure your success, paid training for up to 4 weeks depending on the level of prior Premium Audit experience

Mileage Reimbursement

Ongoing coaching and development for continuous career growth

Pay-for-performance culture that rewards your contributions

Comprehensive benefits including 401k, generous paid time off, tuition reimbursement & more!
Qualifications
B.S. / B.A. degree required with a strong preference for finance or accounting degree (some accounting courses would be a plus!)

A minimum of 1 year Premium Audit experience required for a Premium Auditor

APA designation is a plus!

Proficiency with Microsoft Office Suite, specifically a strong command of Excel functionality

Must be self-motivated and organized

Must have strong verbal, written and interpersonal communication skills with the ability to effectively discuss and negotiate with government regulator officials, industry representative, agents, brokers, policyholders and internal business partners.

Must have a strong working knowledge of commercial lines products and coverages, including, Workers Compensation, General Liability, Spectrum, Inland Marine and Automobile.

Strong analytical skills

Effective decision-making skills.

Clean driving record
For 100% remote positions, we require that you have high speed broadband cable internet service with minimum upload/download speeds of 3Mbps/30Mbps and your Internet provider supplied device is to be hardwired to the Hartford issued router and/or computer. To confirm whether your Internet system has sufficient speeds, please visit http://www.speedtest.net from your personal computer.
Equal Opportunity Employer/Females/Minorities/Veterans/Disability/Sexual Orientation/Gender Identity or Expression/Religion/Age
Premium Auditor - OP08CE
Human achievement is at the heart of what we do.
We believe that with the right encouragement and support, people are capable of achieving amazing things.
We put our belief into action by ensuring individuals and businesses are well protected, and by going even further – making an impact in ways that go beyond an insurance policy.
Nearly 19,000 employees use their unique talents in careers that span a variety of disciplines – from developing the latest technology to creating and promoting our products to evaluating future financial risks.
We're also committed to programs that drive education and support volunteerism, which put human beings first. We do it because it's the right thing to do, and because when our customers, communities and employees succeed, we all do.
Privacy Policy (https://www.thehartford.com/online-privacy-policy) Legal NoticeAccessibility Statement (https://www.thehartford.com/accessibility-statement) Producer Compensation EEO (https://www.thehartford.com/eeo-statement)
The Hartford