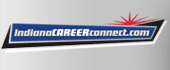 Job Information
Natural Resources Conservation Service

Supervisory Soil Conservationist (District Conservationist)

in

Princeton

,

Indiana
Summary
The incumbent serves as a Supervisory Soil Conservationist (District Conservationist) assisting the Conservation Districts within the managerial unit, consisting of one or more counties or districts, in the development of a comprehensive natural resources conservation program. The incumbent also performs supervisory duties and serves as an expert to achieve an integrated system of sound land use and conservation treatment.
Responsibilities
Executes oversight, management, and administration for Farm Bill programs in accordance with the Conservation Program Manual.
Provides advice and assistance to farm managers, farmers, and other interested individuals and groups on the planning and development of land use regulations and develops plans best suited to individual units under circumstances of project operation.
Independently provides leadership with conservation planning of natural resources in cooperation with the Conservation District, tribes, and local, state, and federal conservation partners to address resource concerns on private lands.
Responsible for supervision of Federal employees located in a field office and liaison between the state and district employees.
Requirements
Conditions of Employment
Qualifications
All applicants must meet all qualification (i.e. Basic Education Requirement, Specialized Experience Requirement) and eligibility (e.g. time-in-grade, general restriction on movement after competitive appointment/time-after-competitive appointment) by the closing date of this vacancy announcement. Basic Education Requirement:
Degree: soil conservation or related agricultural or natural resource discipline such as agronomy, soil science, forestry, agricultural education, or agricultural engineering. The study must have included 30 semester hours in a natural resource or agricultural field, including at least 12 semester hours in a combination of soils and crops or plant science. Of the 12 semester hours, a minimum of 3 semester hours must have been in soils and 3 semester hours in crops or plant science; OR Combination of education and experience: Successful completion of at least 30 semester hours in one or more of the disciplines as shown above, including at least 12 semester hours in a combination of soils and crops or plant science, plus appropriate experience or additional education. Of the 12 semester hours, a minimum of 3 semester hours must have been in soils and 3 semester hours in crops or plant science. In addition to meeting one of the Basic Requirements listed above, applicants must meet the following Minimum Qualification Requirement in order to be considered: Specialized Experience Requirement for GS-12: To qualify for the GS-12, you must possess one year of specialized experience equivalent to the GS-11 level in the Federal service, or comparable experience not gained through federal service. The experience requires the knowledge of the principles and theories of soil and water conservation and related sciences such as biology, agronomy, and forestry, in identifying conservation related problems. Examples include: Analyzing workloads, developing and implementing annual work or business plans, and establishing goals within the constraints of funding and staff availability. Directing technical guidance and assistance to groups and individuals on topics such as soil interpretations, erosion control measures, pest and invasive species control, water quality improvements, livestock management, wildlife habitat, and forest management. Preparing complex conservation or resource management plans and providing financial or implementation assistance. Communicating and sharing technical information and explaining issues related to natural resource conservation, problems, and solutions to landowners, residents, and land managers. Implementing and/or managing natural resources programs and practices which involve exercising initiative and resourcefulness. Evaluation of Education: Education that provided specialized knowledge and skills in soil and water conservation is more valuable than education that imparted broad but general knowledge and skills. Courses in soil fertility, soil chemistry, soil genesis, plant physiology, plant science, and field crops are examples of specialized courses that contribute towards meeting the required 12 semester hours as described above. Courses in the physical sciences or engineering such as geology, civil engineering, and hydrology also meet the soils, crops, or plant science course requirements where such courses included a complete introduction to the physical, chemical, and biological properties of soils. Evaluation of Experience: Experience that included the application of techniques, principles, and methods from a variety of agricultural and natural resource fields is appropriate, given the interdisciplinary character of the soil conservation occupation. For example, experience gained in a specialized field such as soil science, forestry, or agronomy is as fully acceptable as experience directly obtained in soil conservation work. Note: The OPM Qualification Standards for this position can be found at: https://www.opm.gov/policy-data-oversight/classification-qualifications/general-schedule-qualification-standards/#url=List-by-Occupational-Series Time-in-Grade: Applicants must have completed at least 52 weeks at the next lower grade, or have held the same grade or higher grade level as the one advertised in order to be considered for this position. Experience Note: Experience refers to paid and unpaid experience, including volunteer work done through National Service programs (e.g., Peace Corps, AmeriCorps) and other organizations (e.g., professional; philanthropic; religious; spiritual; community, student, social). Volunteer work helps build critical competencies, knowledge, and skills and can provide valuable training and experience that translates directly to paid employment. You will receive credit for all qualifying experience, including volunteer experience.
Education
You must submit a copy of your transcripts to include course number, title, completion and grade. Education must be accredited by an accrediting institution recognized by the U.S. Department of Education in order for it to be credited towards qualifications. Therefore, provide only the attendance and/or degrees from https://gcc02.safelinks.protection.outlook.com/?url=http%3A%2F%2Fwww.ed.gov%2Fadmins%2Ffinaid%2Faccred%2F&data=02%7C01%7C%7Cdef8da57161a42ced5de08d85008fecd%7Ced5b36e701ee4ebc867ee03cfa0d4697%7C0%7C0%7C637347346845550374&sdata=ZcHYBZXZmEBktBhd1j4sJ1sQ3LbHtSURZRs7B2A0uQ0%3D&reserved=0 by accrediting institutions recognized by the U.S. Department of Education. If a relevant course is not clearly qualifying (e.g. special topic, seminar, research, thesis, obscure or misleading course title, etc.), please submit an official course syllabi and/or detailed course description from the university/college for that particular course to ensure you are properly evaluated. Please note that qualifications determinations are based solely on the information submitted for each particular vacancy announcement. Important: If you are using foreign education to meet qualification requirements, you must send a Certificate of Foreign Equivalency with your transcript in order to receive credit for that education. Click on this https://gcc02.safelinks.protection.outlook.com/?url=http%3A%2F%2Fwww.ed.gov%2Fabout%2Foffices%2Flist%2Fous%2Finternational%2Fusnei%2Fus%2Fedlite-visitus-forrecog.html&data=02%7C01%7C%7Cdef8da57161a42ced5de08d85008fecd%7Ced5b36e701ee4ebc867ee03cfa0d4697%7C0%7C0%7C637347346845560328&sdata=Lrg%2BIIffvLCqqxLmnMD5RDxffkbKyMZ7xUP1MjjKlMM%3D&reserved=0 for more information. Failure to provide all of the required documents/information as stated in this vacancy announcement may result in an ineligible rating or may affect the overall rating.
Additional Information
Locality Pay: The salary for each location may vary depending on locality. Locality tables my be found at https://www.opm.gov/policy-data-oversight/pay-leave/salaries-wages/. Recruitment and/or relocation incentives may be authorized. Career Transition Assistance Plan (CTAP) or Reemployment Priority List (RPL): Visit the OPM website for information on how to apply as a CTAP or RPL eligible. To exercise selection priority for this vacancy, CTAP/RPL candidates must meet the basic eligibility requirements and all selective factors. CTAP candidates must be rated and determined to be well qualified (or above) based on an evaluation of the competencies listed in the How You Will Be Evaluated section. When assessed through a score-based category rating method, CTAP applicants must receive a rating of at least 85 out of a possible 100. Physical Demands: The incumbent must walk extensively through rough terrain, over ditches, and climb steep banks. Some physical exertion is required. Work Environment: The incumbent works under conditions that involve moderate discomforts due to adverse weather. Works near farm and earth moving machinery and may be exposed to toxic chemicals, poisonous insects and irritating plants. PLEASE NOTE: In the interest of filling these positions as efficiently as possible, we are requiring the following: If called for an interview, applicants must be available to interview within 3 business days of being contacted. If a tentative job offer is extended, selectee will have 2 business days in which to accept or decline.