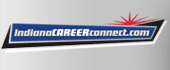 Job Information
Tyson Foods

Palletizer F4 2nd

in

Portland

,

Indiana
If you are looking to make an impact on a meaningful scale, come join us as we raise the world's expectations for how much good food can do!
Work Shift:
2ND SHIFT (United States of America)
This position is responsible for palletizing, recording finished product, monitoring the box forming machines, making adjustments as needed, reporting any issues to the supervisor or lead, operating a forklift or an electric pallet jack in an industrial setting and using a hand held scanner. Must be willing to fill in as a Production Recorder/Runner as needed. This position also requires the ability to use a computer for inventory tracking and filling out various log sheets. This position is required to follow all Tyson safety rules, complete Forklift/Pallet Jack License Training and complete Lock Out/Tag Out Training. This position will be exposed on a routine basis to warm temperatures ranging from 65-90 degrees, wet and/or humid conditions, slippery floors in some areas, and concrete floors. This position also may be exposed to air borne particles, and a noise level loud enough to require hearing protection. This position will require walking, bending, squatting, standing and repetitive lifting of up to 40 lbs. boxes from floor level up to a height of 7 ft., every 30 to 60 seconds while maintaining proper records. Total lifting can reach up to 40,000 lbs. per day. All other assigned duties given by supervisor.
Requirements
Must have a minimum of 6 months of operator experience.
Must have 1 year continuous work history with a single employer in the past 3 years to be considered.
Must not have been terminated from a previous employer for attendance or job abandonment.
Must be available to work overtime and weekends.
When completing a Tyson Foods employment application, be sure to complete all tasks listed on the candidate home page. If not, you will see a message that there are 1 or more task(s) that require attention. Applicants for hourly production positions must complete the task to provide additional information to be considered from employment.
Tyson is an Equal Opportunity/Affirmative Action Employer. All qualified applicants will be considered without regard to race, national origin, color, religion, age, genetics, sex, sexual orientation, gender identity, disability or veteran status.
CCPA Notice. If you are a California resident, and would like to learn more about what categories of personal information we collect when you apply for this job, and how we may use that information, please read our CCPA Job Applicant Notice at Collection, click here.
Our team members make the difference. If you are ready to grow your career with an industry leader and want to positively impact the team and community around you, then join us in helping us in raising expectations.Join us on the journey.
At Tyson, we are raising expectations for how much good people can do. Our Talent Strategy is to Attract, Grow, Reward and Retain the best talent, and we believe that our Culture is the connecting thread that drives that strategy!
We strive to be a talent magnet to establish a reputation for being a talent rich organization where team members can grow their career while growing the business.
We are a high performing organization where team members are rewarded (Pay, Benefits and Recognition) for their contributions, and given the opportunity to support and/or volunteer with programs that help Tyson make a lasting social impact in the communities where we live and work.
To learn more about our culture, please read Our Purpose.
Tyson Foods, Inc. is an Equal Opportunity Employer. If you are unable to apply for career opportunities through use of this site due to an impairment or disability, please contact (479) 290-5000 for further assistance.
Tyson Foods