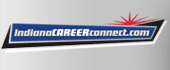 Job Information
Anytime Fitness

Personal Fitness Trainer

in

Plainfield

,

Indiana
$1,000 Hiring Bonus
Personal Fitness Trainers are responsible for delivering training sessions to clients in individual, small group and large group settings. Personal Trainers possess a positive attitude, highly motivating personality, and the ability to encourage clients to reach their personal fitness goals.
Responsibilities:
Prepare to coach team sessions by reviewing program descriptions and videos, ensuring understanding of all movements, progressions and regressions, and session setup.
Coach team training sessions including proper demonstration of all exercises and ensure clients are using proper form and techniques, providing corrections or modifications when needed.
Contact clients and schedule 4-week follow up appointments.
Assist with updating all T's & C's (Trained or Contacted) Metrics. Contact clients who have not Trained to encourage them to return to a session.
Be encouraging and motivating to clients to look at their fitness goals as a positive element in a healthy life.
Responsible for daily cleaning tasks as assigned and helping to ensure club stays clean.
Attend meetings for coaches' training, sales training, club meetings, etc.

Other duties as assigned. Qualifications:

High school degree or equivalent preferred

Must be able to obtain NASM certification within first year of employment
CPR certification

Excellent communication (verbal and written) skills are a must. Here are our Core Values, they are the heart and soul of our culture and central to how we do business:

Deliver Superior Results with Agility and Vigor

Responsibility & Accountability
Teamwork
Pursuit of Fitness
Integrity
Sustainability
Community Outreach
Just a tad Kooky If you want to work with people that play hard and work harder than this may be the career for you! This location is an independent franchisee of Anytime Fitness and part of a growing franchise company currently composed of 21 clubs. Anytime Fitness is made up of nearly 3,000 gyms and 2 million members, offering reasonable rates, a relaxed atmosphere and 24/7 member access.