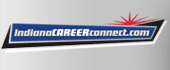 Job Information
Meijer

Central Fill Pharmacy Technician

in

Pharmacy Central Fill - Fort Wayne

,

Indiana
Today, with our current team members, we have the strength to help you grow in any career direction you want, whether in our stores, distribution centers, manufacturing facilities or our Midwest corporate offices. It's your future, maybe it starts with Meijer.
Please review the job profile below and apply today!
In compliance with policies and standard operating procedures. Performs automated pharmaceutical warehouse operations including receiving and appropriately storing product. Participating in the cycle count process, packing prescriptions, and preparing products for shipping. Maintains a continuous, consistent work flow to meet daily production goals. Practices 200% Safety Accountability (self and others).
.
What You'll be Doing:
Unloads product from truck, receives and stores incoming supplies.

Verifies paperwork with received items from Distribution Center.

Reads computer generated screens to find indicated merchandise on labeled shelves, verifies size and strength of the product before putting product away.

Processes orders for shipping; ensures the right tote is on the right hub and close out of the tote is accurate.

Folds and packs paperwork with prescriptions to prepare for shipping (SOP for tote closeout).

Sorts orders by store location and places in totes for shipping.

Separates product by lot numbers and expiration dates.

General housekeeping such as dust/mop floors and run floor scrubber in production area.

Outdoor sanitation such as trash pick up (does not include snow removal or deicing walks).

Assist maintenance staff with duties such as cleaning photo eyes, conveyor belts, and machinery.

Cleaning up of spills in the production area as needed.

Execute sorter activities.

Execute auto bagging.

Prepare ice packs for use.

Load outbound pallets of freight.

Assemble shelving or other building fixtures.
What You Bring With You (Qualifications):
High school diploma or GED required.

CRT/PC familiarity a plus.

General janitorial experience.

Retail or warehouse experience preferred.

Powered cleaning equipment such as a floor scrubber or buffer preferred.

Ability to read computer generated screens.

Effective communication skills.
.
.
We opened our doors more than 85 years ago with the goal of helping people provide for themselves and their family. Today we're a multi-billion dollar retailer with more than 70,000 employees across six states. Our Midwest geography includes corporate offices in Grand Rapids, Michigan, plus manufacturing facilities, distribution centers and over 240 stores across Michigan, Illinois, Indiana, Kentucky, Ohio and Wisconsin.
Meijer is an Equal Opportunity Employer, fostering a diverse and inclusive workplace. We are committed to treating all persons with dignity and respect. Meijer's policy is to not discriminate because of any applicant or team member's race, color, national origin, sex, sexual orientation, gender identity or expression, pregnancy, religion, age, physical or mental disability, uniformed service or veteran status, or any other lawfully-protected classification. If you need a reasonable accommodation of a disability to complete any part of your application, please click here (https://www.ilru.org/projects/cil-net/cil-center-and-association-directory) and you will be directed to the ILRU Directory to find an agency in your area that can assist you.