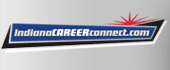 Job Information
Boar's Head Brand/Frank Brunckhorst Co., LLC

Jockey Driver, Frank Brunckhorst Co., LLC.

in

New Castle

,

Indiana
Hiring Company:
Frank Brunckhorst Co., LLC
Overview:A Jockey Driver is tasked with sorting and moving trailers around so that the trucks can be filled with finished goods. Successful candidate should have some product knowledge and be able to be certified to operate powered industrial trucks.
Job Description:
Responsibilities:
Previous Semi-truck driving and trailer moving experience

Must have previous experience in forklift operation.

Able to work well in a cold and damp environment.

Work and communicate well with others.

Knowledge of receiving procedures and knowledge of products is a plus

Responsible for performing tasks as described and assigned by the department lead/supervisor.

Must work as a team player, ensuring standard operating specifications are achieved and in a safe/efficient manner and also must be able to communicate well with others

Assist in other areas as assigned by lead, supervisor or manager.

Must follow Company's GMP's, SOP's, plant rules, other policies and codes of conduct.

Strive to satisfy the requirements of both internal and external customers

Other duties as assigned.
Qualifications:
CDL driver qualifications preferred but not necessary

Employee is required to work outside in all types of weather and inside the plant, in cold, damp environment.

Work with minimal supervision

Must be able to follow and have basic oral and written communication skills

Ability to stand, reach, stoop, kneel or crouch for extended periods of time

Ability to lift and move 50-75 pounds (with assistance, when required)

Available to work a Monday to Friday schedule, with weekend work as dictated by production needs

Be at least 18 years old
Location:New Castle, IN
Time Type:Full time
Department:Truck Fleet 2nd Shift
Your future starts here.
Since 1905, Boar's Head Brand has been the name you can trust for quality products and service. Our mission is to continue to be recognized as the leading provider of exceptional customer service and superior quality delicatessen products. We are committed to continuously improving our time honored traditional processes through the involvement of our dedicated employees.