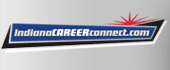 Job Information
Sazerac Company

Receiving Lead

in

New Albany

,

Indiana
Build your career at Sazerac! Sazerac Company produces and markets the most award-winning bourbons and whiskeys in the world, including Buffalo Trace, Pappy Van Winkle, Eagle Rare, Blanton's, and Sazerac Rye. Additionally, Sazerac owns many popular brands across a range of spirits, including Fireball, Southern Comfort, Seagram's V.O., Myers's, Goldschläger, Parrot Bay, 99 Brand, and Platinum Vodka.
We're proud of our award-winning culture and distilleries. Our Louisville office has been named one of the "Best Places to Work in Kentucky" four times, and our Buffalo Trace Distillery has earned the title of "world's most award-winning distillery" through the dedication of our craftsmen for well over 200 years. During COVID-19, Sazerac distilleries began producing hand sanitizer for some of the world's largest organizations in healthcare, government, military, retail, distribution, airline, pharma, and banking. Also, during this time, while many companies are wading through uncertainty, Sazerac is poised for acquisition and growth – recently acquiring 18 more brands, two companies and a distillery.
Since 1850, Sazerac Company has thrived as an independent, American family-owned company with operations in the United States and around the world. Since the 2000s, Sazerac has averaged double digit growth every year! We attribute our success to a unique blend of our history, culture, brands, relationships, innovation, technology, and most importantly, our people. Whether you're a recent graduate or an experienced professional, Sazerac provides extraordinary opportunities for growth with competitive salaries and benefits in an exciting, entrepreneurial industry.
Thank you for your interest in Northwest Ordinance Distilling, our first ever facility in the Hoosier state, and the newest facility in the Sazerac manufacturing network. Founded on the principles of servant leadership and continuous improvement our entire plant team works tirelessly to accomplish our vision:
Build the most efficient, flexible, and engaged plant and team in the Sazerac Manufacturing Network.
We are in search of talented individuals who have a strong desire to develop and hone technically sound manufacturing processes while seizing the opportunity to own their career and personal development. At Northwest Ordinance Distilling we believe our people are our greatest asset. Your drive and determination combined with our passion for people will ensure we win as a team.
The Sazerac Company, established in 1850, is a leading North American spirits supplier, and owner of many of the industry's most venerable distilling companies – Buffalo Trace Distillery, Barton 1792 Distillery, The Glenmore Distillery, and A. Smith Bowman Distillery. In 2014, Sazerac was awarded one of the spirits industry's highest honors – Distiller of the Year by the International Wine & Spirits Competition.
For more information, please visit: www.sazerac.com.
The Receiving Lead leads hourly personnel in the receiving department and is responsible for the off-loading of freight deliveries for processing, maintenance, and label areas. Manages, counts, and verifies the receipt of all raw materials like bottles, closures, labels, and other material; works with materials coordinator to maintain supplies of labels and film; compiles daily bottling efficiency reports; and works with AP to ensure timely payment of invoices. Reports any potential shortages.
Enter data for received items into NOD System 21 accurately and in a timely manner.

Provide exceptional customer service by serving as a professional and friendly point of contact between vendors/truck drivers and NOD.

Ensure inventory in assigned areas is accurately recorded. Investigate and correct errors. Work with material clerks do to do IA.

Ensure activities are compliant with regulatory requirements including OSHA, TTB, Customs Bond, DOT, and EPA.

Document Receiving Department processes, continually evaluating and suggesting improvements. Improve inventory accuracy in System 21. Review daily production schedule and report and issues to Materials Manager, Production or Planning.
Work Schedule
12-hour; First Shift position 6:45am – 7:00pm
Monday – Friday 7:00am – 4:30pm
Monday – Friday 9:00pm – 5:30am
Must:
Ability to project a professional image

Ability to handle multiple tasks at one time

Excellent oral & written communication skills

Proficient in Microsoft office products

Strong interpersonal skills

Strong planning and organizational skills
Preferred:
Requires Experience in manufacturing software (ERP, MRP, MPS, WMS)

High School diploma or GED equivalent

Undergraduate Degree
Type: Regular Full-Time
External Company URL: http://sazerac.com/