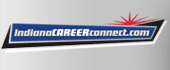 Job Information
International Paper

Technical Level I

in

MUNSTER

,

Indiana
International Paper Company, a leader in the industrial packaging industry, is seeking applicants for full-time Utility/Technical Level I Operator(s) in it's Munster, IN plant.
Successful Candidate(s) will report directly to the Production Supervisor for machine and cassette operation, unless they have been attached to shipping. The Utility/Technical Level I Operator is directly responsible for all aspects of inventory, cassette packing and supply movements in addition to machine operation as needed.
Responsibilities of the Position Include:
Responsible for departmental safety and must demonstrate knowledge of the lockout/tagout program on each piece of machinery they are qualifies to operate.

Responsible for arriving/leaving workstation on time and taking breaks when authorized. Responsible for continuously updating their responsibilities and tasks with their direct supervisors.

Must be able to safely operate a forklift to load/unload lines, transport and stage materials as needed (pallets, endclosures, PVA)

Primary duty of utility is to move inventory to machine centers or staging areas, assist in shipping.

Secondary duties of the utility are to fill in machine positions during breaks, vacation or employee absences.

Willingness to move from position to position without hesitation. Self motivated employee with ability to work independently with little supervision. Must be able to cross-train to improve performance.

Must be able to conduct, document and report quality assurance checks as instructed to include notifying supervisor of immediate quality issues. Utilities will assist quality department when necessary.

Operate touch screen controls and monitor process. Must be able to accurately enter work orders and perform necessary functions with Plant Metrics.

Must be able to safety and efficiently perform scheduled operator preventative maintenance and general housekeeping duties

Must be able to fulfill requirements listed in "General Requirements of All Production Employees". Heavy lifting over 50/lbs. must be done with assistance.
Abilities
Demonstrated work performance to be self-directed and self-motivated.

Proven track record on safety and quality.

Professional attitude and good communication skills.

Good mechanical aptitude, forklift and machine experience required
Prior to employment a background check and physical/drug screen are required. Compensation includes competitive wage, health, dental, life insurance, retirement savings plan, 401K, etc. This is a great opportunity to start a career with a dynamic and proven manufacturer in the packaging industry.
All applicants must apply on line at www.internationalpaper.com/careers
International Paper is an Equal Opportunity Employer. Equal Opportunity/Affirmative Action Employer including Vets and Disabled
EOE/MFDV
International Paper