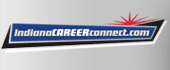 Job Information
Mercy Medical Center Clinton

Registered Nurse - Neonatal Intensive Care Unit

in

Mishawaka Medical Center - Mishawaka

,

Indiana
Employment Type:
Full time
Shift:
Night Shift
Description:
Saint Joseph Health System, a member of Trinity Health, is a not-for-profit Catholic healthcare system in the South Bend, IN/Michiana region comprised of two acute care hospital campuses, a clinically integrated network of over 85 providers, and a variety of additional community and post-acute resources, with the additional backing of one of the nation's leading faith-based healthcare delivery systems.
Interested and qualified candidates - please email your resume directly to: Emily.Borkowicz@sjrmc.com
Compensation Range: $25.25 - $39.78/hour (base hourly rate)
Our Registered Nurses (RNs) are responsible for implementing, directing, communicating, and documenting the nursing process in accordance with current established standards of care and the Indiana Nurse Practice Act. Our RNs are patient advocates who provide a safe environment for patients, visitors, and colleagues.
Job Responsibilities:
Actively demonstrates the organization's mission and core values, and conducts oneself at all times in a manner consistent with these values.

Knows and adheres to all laws and regulations pertaining to patient health, safety and medical information. Adheres to all state, federal, and local laws and standards as they relate to the ethical and legal compliance plans and policies.

Performs patient assessments by collecting and interpreting data.

Develops a plan of care, which addresses patient problems.

Communicates with patients, families and/or significant others, and the multidisciplinary team in the coordination and implementation of patient care.

Demonstrates knowledge and skills necessary to implement care appropriate to the age of the patient.

Delegates, supervises, and evaluates care given by other nursing team members.

Documents nursing assessments, interventions, and evaluations of patient's response.

Identifies potential emergency situations and initiates appropriate response.

Provides patient and family teaching.

Continuously evaluates and modifies the plan of care and teaching plans based on the patient's response.

Provides a safe environment by adhering to hospital policies and procedures for isolation techniques, use of restraints, falls prevention, blood transfusions, and safe medication administration.

Attends mandatory skills validation, staff meetings, and continuing education as designated by individual department standards.

Assists with orientation of new employees.

Performs other related duties as assigned or as workload or staffing variations require.
Job Requirements/Specifications/Core Competencies:
Education: Graduate of an accredited RN program. Effective March 1, 2015, all newly employed RNs will be required to have a BSN or be prepared to complete their BSN within 3 years of hire.
Licensure: RN Indiana License. CPR certification on hire or able to attain within 60 days.
Experience: Previous experience preferred
Other Job Requirements:
Communicating effectively both orally and in writing.
Assigned hours within your shift, starting time, or days of work are subject to change based on departmental and/or organizational needs.
Trinity Health's Commitment to Diversity and Inclusion
Trinity Health employs about 133,000 colleagues at dozens of hospitals and hundreds of health centers in 22 states. Because we serve diverse populations, our colleagues are trained to recognize the cultural beliefs, values, traditions, language preferences, and health practices of the communities that we serve and to apply that knowledge to produce positive health outcomes. We also recognize that each of us has a different way of thinking and perceiving our world and that these differences often lead to innovative solutions.
Trinity Health's dedication to diversity includes a unified workforce (through training and education, recruitment, retention and development), commitment and accountability, communication, community partnerships, and supplier diversity.
Trinity Health is one of the largest multi-institutional Catholic health care delivery systems in the nation, serving diverse communities that include more than 30 million people across 22 states. Trinity Health includes 94 hospitals, as well as 109 continuing care locations that include PACE programs, senior living facilities, and home care and hospice services. Its continuing care programs provide nearly 2.5 million visits annually.
Based in Livonia, Mich., and with annual operating revenues of $17.6 billion and assets of $24.7 billion, the organization returns $1.1 billion to its communities annually in the form of charity care and other community benefit programs. Trinity Health employs about 133,000 colleagues, including 7,800 employed physicians and clinicians.
Committed to those who are poor and underserved in its communities, Trinity Health is known for its focus on the country's aging population. As a single, unified ministry, the organization is the innovator of Senior Emergency Departments, the largest not-for-profit provider of home health care services — ranked by number of visits — in the nation, as well as the nation's leading provider of PACE (Program of All Inclusive Care for the Elderly) based on the number of available programs. For more information, visit www.trinity-health.org at http://www.trinity-health.org/ . You can also follow @TrinityHealthMI on Twitter.