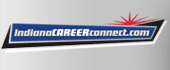 Job Information
Inteplast Group

Inteplast Building Products - Extrusion Op Trainee

in

Middlebury

,

Indiana
Description/Job Summary
These positions are hourly self-directed responsible for setting up extrusion equipment, checking quality, making necessary adjustments to insure acceptable quality and quantity products are produced against efficiency standards.
Responsibilities/Duties
Sets up extrusion lines to run products to production schedules.

Performs regular quality checks to ensure product meets production criteria, which includes: Color, length, part size, surface quality and proper label application.

Responsible for all aspects of running extrusion line including set up, color changes, clean outs and quality of product produced off extrusion line, along with complete and accurate production reporting each day.

Responsible for housekeeping including handling containers of paints, solvents and hazardous waste.

Operators must be able to work in a team setting without direct supervision.

Must be willing and able to assist shift team members to run efficiently by assisting with change overs, clean outs, start ups and quality issues.

Each operator is responsible for their personal safety and the safety of their co-workers. Any safety deficiency should be reported immediately.

Operators are required to satisfactorily complete the training program and attain the level of Class I Operator in a pre-determined period of time.

Must successfully complete forklift training and qualify for Forklift license certification.
Details
Must complete Class I training program and attain the Class I Operator status.

Will receive initial Hazardous Waste Training.

Required to attend Annual Hazardous Waste Refresher Training.

Will receive continuous on the job training and assistance from co-workers and supervisor.