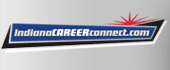 Job Information
GAF

Stillyard Manager

in

Michigan City

,

Indiana
Come Build Your Career Under OUR Roof
Job Description:
SUMMARY
The Stillyard Manager is responsible for managing the operation of the asphalt raw material receiving and processing, mineral receiving and transfer, and auxiliary process equipment (boilers, heaters, environmental controls, etc.) segments of the manufacturing operation. The manager will focus on process improvement, reduction of process variation, and performance development and management of the department. Working with the Stillyard and Receiving teams, the Stillyard Manager develops and maintains comprehensive procedures, policies and systems to improve safety, training, quality and efficiency.
The Stillyard Manager is also responsible for maintaining excellence in developing, executing and controlling assigned projects to achieve site goals. Through effective application of engineering expertise, the individual will conduct analysis and investigations pertaining to construction of new equipment and processes, and alteration or modification of existing facilities to optimize the productive capability of the plant. Project recommendations are made taking into consideration such factors as cost, structure, maintainability, facility of production and availability of materials and equipment with emphasis on safety and optimum performance.
ESSENTIAL DUTIES
25%
Responsible for the operation of the asphalt processing segment of the manufacturing operation. Assures efficient and optimized processing of asphalt that meets all specifications and business needs.
25%
Develops and manages equipment integrity programs to assure efficient and reliable operation of all primary (asphalt processing equipment, conveying systems) and auxiliary equipment (HTF systems, environmental controls, heaters, etc.)
20%
Manage process and project engineering projects from conception to completion, utilizing both in-house maintenance personnel and outside contractors.
15%
Utilizes plant data resources to evaluate operational quality and performance. Generates reports to monitor performance and provide follow-up to assure quality and operational standards are met. Identifies and provides guidance for developing and implementing operations best practices and process improvement activities.
10%
Develop, communicate, and evaluate departmental and individual objectives. Set standards to advance initiatives and manage personnel development.
5%
Coordinates qualification trial plans and provides plant support for the qualification process including trials. Drives measurement variation reduction associated with test procedures.
LE VEL BASED COMPETENCIES
Level Based Competencies are to be designated based on job level and content.
Leadership

Adaptability

Building Strategic Working Relationships

Technical/Professional Knowledge & Skills

Stress Tolerance

Decision Making

Communication

Developing Others
Technical knowledge/skills (entry, intermediate, advanced)
Intermediate proficiency using root cause analysis to troubleshoot and solve problems

Entry proficiency in electrical distribution systems and instrumentation

Intermediate proficiency in maintaining electronic, pneumatic and hydraulic systems

Knowledge of rotating equipment, machine design, bearings and lubrication

Strongly familiar with standard manufacturing concepts, practices & procedures

Advanced proficiency with Microsoft Project, Word, Excel, PowerPoint & Outlook
General knowledge/skills (entry, intermediate, advanced)
Intermediate project management experience

Intermediate organizational skills and attention to detail

Intermediate verbal and communication skills

Advanced problem solving skills

Ability to multi task

Ability to implement process and quality improvements

Ability to manage and execute highly visible and time-sensitive projects
Education/Experience
Bachelor Degree in Chemical, Mechanical, Electrical Engineering or related discipline.

Minimum of 5 years' experience in a manufacturing environment

Knowledge and experience with asphalt processing, storage and transport systems preferred
We believe our employees are our greatest resource. We offer competitive salary, benefits, 401k, and vacation packages for all full time permanent positions. We are proud to be an equal opportunity workplace and GAF, SGI, and Siplast are proud to be affirmative action employers. We are committed to equal employment opportunity regardless of race, color, ancestry, religion, sex, national origin, sexual orientation, age, citizenship, marital status, disability, gender identity, or Veteran status. If you have a disability or special need that requires accommodation, please let us know. If applying for positions in the U.S., must be eligible to work in the U.S. without need for employer sponsored visa (work permit).
With 130+ years in the industry, GAF is the leading roofing manufacturer in North America. As a member of the Standard Industries family of companies, we are also part of the largest roofing and waterproofing business in the world.
Our communities help give our work meaning and the products we manufacture help protect what matters most. The shingles help to shelter the families living in the homes in our towns. The TPO helps protect what is under that hospital's roof. In addition to quality products, we make sure they are installed by quality craftsmen and women. The full GAF portfolio of solutions is supported by an extensive national network of factory-certified contractors.
GAF continues to be the leader in quality and offers comprehensive warranty protection on its products and systems. Our success is driven by a commitment to empowering our people to deliver advanced quality and purposeful innovation and the desire to protect what matters most. ​
GAF