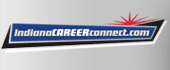 Job Information
The Methodist Hospitals

PRODUCTION COOK-FOOD SERVICES

in

Merrillville

,

Indiana
Prepares, cooks, and portions all hot food for patients, cafe meals, physician meals, catering and other related tasks. Complying with state approved sanitation procedures, HACCP, and instruction of the production manager.
PRINCIPAL DUTIES AND RESPONSIBILITIES(*Essential Functions)
Responsible for hot and cold food production.

Given the daily menu is able to plan their own work and work independently to prepare the menu to meet or exceed performance expectations.

Creates, follows and adheres to standardized recipes while preparing soups, salads, entrees, gravies, side dishes, baked goods, desserts, etc.

Cuts, slices, dices, measures, mixes, etc. all types of food products according to standardized recipes.

Assembles into a useable meal.

Able to differentiate between a quality and substandard product.

Reacts appropriately to a poor product.

All foods are presented in a wholesome and eye appealing manner.

Appropriate garnishes are used where specified.

Operates all types of food service equipment (mixers, slicers, vertical cutters, ovens, grills, steamers, fryers, food processors, etc.) safely, including the safe cleaning, sanitizing and storage of that equipment.

Works at a productive pace, flexible in meeting all production and scheduling requirements for patients, retail and catering, including multi-campus needs.

Keeps work area neat, clean, and organized at all times.

Maintains sufficient par stock levels to ensure maximum efficiency.

All products are dated, labeled and rotated.

All food safety and HACCP standards are maintained, recorded and documented.

Notifies supervisor/leads of any left over products to be used.

Demonstrates self-management and cooperation - including: Clocks in and out of work for every scheduled shift; Wears identification badge in a visible area above the waist -line.

Wears uniform at all times.

Conducts self in a professional and friendly manner (greeting, smile, handshake, eye-contact, voice, posture, grammar, grooming, and dress); Follows policies and procedures; Selects priorities and organizes work and time to meet them; Participates in-group problem solving sessions; Discusses concerns and/or tasks with supervisor and/or team leader; Seeks out self- improvement; Provides information accurately and completely; Attends in-service trainings as assigned.
JOB SPECIFICATIONS(Minimum Requirements)
KNOWLEDGE, SKILLS, AND ABILITIES
Ability to prepare a meal using on-hand inventory during the interview stage.

Knowledge of developing a menu (entree' with recipes) required.

Basic computer knowledge required.

Ability to do mathematical calculations - including measure ingredients and adjust recipes to meet production needs

Ability to read, write legibly, and speak English.

Ability to work independently, with little supervision.

Ability to use all kitchen equipment, follow safety and sanitation procedures, accurately weigh and measure food items.

Certification - current ServeSafe certification
EDUCATION
High School graduation or GED equivalent is required.

Minimum of three years of experience of full service cooking in an institutional setting (including quantity food).

Diverse cooking experience (prep, salad, line cook, saute'and grill) required.

Multiple menu cooking preparation required.

Serv Safe License required

Institutional cooking preferred
STANDARDS OF BEHAVIOR
Meets the Standards of Behavior as outlined in Personnel Policy and Procedure #1, Employee Relations Code.
CONFIDENTIALITY/HIPAA/CORPORATE COMPLIANCE
Demonstrates knowledge of procedures for protecting and maintaining security, confidentiality and integrity of employee, patient, family, organizational and other medical information. Understands and supports the commitment of Methodist Hospitals in adhering to federal, state and local laws, rules and regulations governing ethical business practices for healthcare providers.
DISCLAIMER - The above statements are intended to describe the general nature and level of work being performed by people assigned to this job. The statements are not intended to be construed as an exhaustive list of all responsibilities, duties and skills required.
ID: 2021-7572
Street: 8701 Broadway
FTE: 1.0