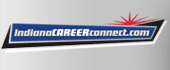 Magnolia Health Systems

Nurse - RN - LPN - Day Shift

in

Marion

,

Indiana
We pay your student loans!
Company Overview
Bridgewater Centre, a skilled nursing facility in Hartford City, IN, is committed to residents and employees. Bridgewater Centre provides the upmost quality of care to residents by selecting the best, qualified RNs and LPNs to work on our team. At Bridgewater Centre, we support and empower Nurses in their role by trusting them to perform direct care to residents while also encouraging them to lead their department.
Responsibilities and Duties
Bridgewater Centre is seeking a compassionate 3rd shift RN or LPN who want to make a difference and be part of a team who excels to succeed. Candidates who can perform the following need apply:
Provide for the daily care, health needs, safety and comfort of the resident.

Assure that restorative nursing care measures are performed as indicated and ordered.

Maintain open communication with nursing management regarding conditions on the nursing unit and concerns related to staff, residents and visitors.

Explain treatment goals and expectations to the resident and family, in an effort to obtain feedback and cooperation.

Supervise/manage personnel on his/her unit.
Qualifications and Skills
Is a graduate from an accredited school of professional nursing.

Is currently licensed by the State of Indiana as a RN or LPN.

Is experienced or trained in nursing services administration, rehabilitation or geriatric nursing.
Benefits and Perks
For candidates who are selected, they will be offered:
Competitive pay

Shift differential pay

Competitive group medical, dental, and vision insurance

Pet prescription benefits

Life and disability insurances

Attendance awards up to $450.00

Verizon cell phone discounts
Candidates will also be able to advance their career and education with the assistance of scholarships, tuition assistance and reimbursement, and promotion!
At Bridgewater Centre we work to make a difference. If you strive to make a difference, then apply to become part of a team who is committed to people and empowers their employees to lead.
Work at Bridgewater Centre and bloom into a career
Bridgewater Centre is an equal opportunity employer and gives employment and promotional consideration without regard to race, color, sex, religion, age, national origin, marital or veteran status, disability, sexual orientation, gender identity, or any other protected class as defined by local, state, or federal law.