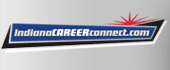 Job Information
Meridian Senior Living

Licensed Practical Nurse (LPN) - Full-Time 3rd Shift LPN

in

LaPorte

,

Indiana
Brentwood at LaPorte is a Meridian Senior Living Community! :
Come join our team!:
:
Currently hiring for a LPN!:
:
Job Description::
As a licensed nurse at our community, you'll assist with the comprehensive delivery of personal care services to residents on a day-to-day basis following required regulatory requirements. You will also assist in maintaining a physical, social and psychological environment, which will be conducive to the best interests and welfare of the residents.
Qualifications::
Licensed LPN in good standing with State Licensing Authority

Previous LPN experience in Assisted Living preferred

Knowledgeable of State and local rules, regulations, laws and ordinances relating to licensed senior housing

Previous supervisory and/or management experience in a related healthcare setting
Able to supervise department employees using independent judgment and discretion
Must be able to communicate effectively with residents, families, staff, community and State officials and general public
Must have compassion for and desire to work with the elderly
Must demonstrate the ability to work responsibly as a team member as well as an individual
Must have exceptional organizational skills and ability to re-prioritize daily tasks in order to accommodate fluctuating needs of the resident and Community
Must have strong documentation skills
Memory care experience required
Ability to develop systems for monitoring resident health conditions and for ensuring efficient and safe delivery of resident care
Must practice and promote Meridian Policies and Procedures, Mission Statement, Core Values and Founding Principles
Must have valid driver's license
Must meet all health requirements and pass background checks Meridian Senior Living is an Equal Opportunity Employer
LPN, Nurse, Assisted Living, Senior Living, Licensed Practical Nurse, Memory Care, Nursing, Licensed Nurse: