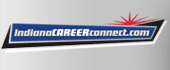 Job Information
Franciscan Health

Pharmacy Technician

in

Lafayette

,

Indiana
Pharmacy Technician
Home Health and Hospice
Franciscan Health
1501 Hartford Street Lafayette, IN 47904
Days
Full-Time
High School Diploma/ GED Required
WHAT WE NEED
Accurate multi-taskers
WHO WE ARE LOOKING FOR
A hospital pharmacy is a busy place. Without the support of a hands-on Pharmacy Tech, it would be hard for the Pharmacist to get the job done. This team player keeps meds stocked, verifies and delivers orders, handles computer entry work and much more. If you love keeping busy, this is the job for you.
Are you able to follow directions accurately and in a timely manner? Can you provide pleasant service to doctors, nurses and patients? Are you a good listener? If so, we have an active job waiting just for you.
Candidates with prior IV Experience strongly preferred.
WHAT YOU WILL DO
Enter charges and credits into computer.

Restocking and checking of Pyxis machines and nursing units including onsite and offsite units.

Verify integrity of medications in Pyxis machines / floor stock areas.

Check for appropriate dating, and stock levels.

Make routine deliveries of filled medication orders and pick up new orders to be filled.

Package and maintain records of medications not prepackaged.

Assist as a "second check" in the accuracy of the order entry process.

Monthly checking of assigned departments for outdates.

Prepare and deliver intravenous piggyback admixtures.
WHAT IT TAKES TO SUCCEED
Understand and effectively adjusts to changes in job conditions, assignments, priorities, and schedules.

Give full attention to what other people are saying, taking time to understand the points being made, asking questions as appropriate, and not interrupting at inappropriate times.

High attention to detail

Understand the implications of new information for both current and future problem-solving and decision-making.

Maintain a positive approach, work cooperatively with others, and demonstrate a constructive response to criticism.
WHAT WE'RE LOOKING FOR
0-1 Years Experience
License(s):
Certification(s): Pharmacy Intern Permit; Pharmacy Technician National Certified; Pharmacy Technician State Certified
Travel: Never or Rarely
EQUAL OPPORTUNITY EMPLOYER
It is the policy of Franciscan Alliance to provide equal employment to its employees and qualified applicants for employment as otherwise required by an applicable local, state or Federal law.
Franciscan Alliance reserves a Right of Conscience objection in the event local, state or Federal ordinances that violate its values and the free exercise of its religious rights.
Franciscan Alliance is committed to equal employment opportunity.
HOME HEALTH & HOSPICE ​​​​
Lafayette, IN, US, 47904
Full-Time
Never or Rarely
employmentType: Full-Time
Days
Lafayette
IN
47904
1501 Hartford Street