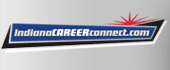 Job Information
Rotech Healthcare Inc.

Medical Billing & Collections Generalist

in

LAFAYETTE

,

Indiana
YES, Rotech is STILL HIRING to help serve our patients during this time of the COVID-19. Our business has picked up!! SUBMIT your RESUME today for a manager to review.
As your Home Respiratory and DME equipment and services provider, our number one priority is the safety of our patients and our employees. PPE is provided to all of our employees that will have contact with patients.
We have implemented the following measures:
We are maintaining social distancing of at least 6 feet in both the workplace and during home delivery/pickup, whenever possible.

We are asking patients to complete a screening questionnaire to determine high-risk situations for our employees.

We have enhanced cleaning procedures for all of our equipment.

We are communicating frequently with our employees regarding the latest guidance from the CDC.
TEXT ROTECH TO 51893 TO JOIN OUR TALENT NETWORK
Summary
We are seeking a dedicated Billing Collection Generalist for our Billing Center. In this position you are responsible for the completion of special projects as assigned by the Billing Center manager (BCM) or supervisor (BCS), working directly with them to ensure all projects are handled effectively and efficiently.
We are offering a $500 Sign-On Bonus for this open requisition.
Full-Time Monday - Friday 8:00AM - 4:30PM for all New Hires during training
Flex hours after approval 7am/8:30am - 3:30pm/5pm
Quarterly Bonus Opportunity!
Generous Paid Time Off & Paid Holidays!
Essential Duties and Responsibilities
All manual re-billing audits are reviewed for accuracy and turned into supervisor for approval before posting, insures release of claim

Contacts payer, patient or location as appropriate

Documents all work done in iWorkQ via notes and patient notes in eIntake

Ensures good communication with locations and payers

Processes all adjustments within iWorkQ

Processes doctor and insurance changes in eIntake

Reports to BCC Supervisor any payer trends preventing payment

Resolves emails from BCC Supervisor/BCM within 48 hours

Reviews patient information in IMBS and eIntake to determine why the claim is unpaid

Reviews patient information in IMBS to determine if an adjustment is valid

Special Projects as assigned by the BCD with specific instructions as to how to complete and when to complete by

Works with BCC Supervisor and Team Lead on resolution of payer and patient issues

Performs other duties as assigned
Supervisory Responsibilities
Employment is contingent on
Background investigation (company-wide)

Drug screen (when applicable for the position)

Valid driver's license in state of residence with a clean driving record (when applicable for the position)
Education and/or Experience
High school diploma or GED equivalent

One to three years of related prior work experience in a team-oriented environment

Experience in medical field and administrative record management

Strong customer service background
Skills, Knowledge and Abilities
Effectively communicate in English; both oral and written, with physicians, location employees and patients to ensure questions and concerns are processed in a timely manner

General knowledge of federal payer program regulations and guidelines

Helpful, knowledgeable and polite while maintaining a positive attitude

Interpret a variety of instructions in a variety of communication mediums

Knowledge of Durable Medical Equipment (DME) or Home Medical Equipment (HME)

Knowledge of insurance policies and requirements

Knowledge of medical billing practices and of billing reimbursement

Maintain confidentiality and practice discretion and caution when handling sensitive information

Medical terminology

Multi-task along with attention to detail

Must be able to accurately perform simple mathematical calculations using addition, subtraction, multiplication and division

Read and successfully interpret written directions and/or instructions in English

Self-motivation, organized, time-management and deductive problem solving skills

Sense of urgency and responsiveness to physicians, location employees and patients

Work independently and as part of a team
Physical Demands
Requires sitting, walking, standing, talking or listening; extensive hours sitting at a desk

Requires close vision to small print on computer and or paperwork; extensive hours working on the computer
Machines, Equipment and Technical Abilities
Email transmission and communication

Internet navigation and research

Microsoft applications including but not limited to Word, Excel, Power-Point, Publisher, Access, etc.

Office equipment; fax machine, copier, printer, phone and computer

IMBS system
Work Environment
Rotech Offers
Bonus and Incentive Opportunities (Non-Exempt and Exempt)

Referral Bonus, Employee Discounts and Recognition Program (internal money to spend at company store)

Career Path, Advancement and Management Opportunities

Cell Phone reimbursement (when applicable for the position)

Mileage reimbursement (when applicable for the position)
Benefits
401k

Medical, Prescription, Dental and Vision plans

Flexible Spending nd Health Savings Accounts

Short Term and Long Term Disability

Supplemental Life Insurance

Employee Assistance Program

Generous Paid Time Off and Paid Holidays (Part-Time and Full-Time)
Make the right move, create your job profile and apply today!!
The hiring manager will review your resume and contact you if your qualifications match our needs. We appreciate your interest in Rotech Healthcare Inc.
TEXT ROTECH TO 51893 TO JOIN OUR TALENT NETWORK
FACEBOOK LINKEDIN
Equal Opportunity Employer of Minorities, Females, Protected Veterans and Individuals with Disabilities
Rotech Healthcare Inc. recruits, employs, trains, promotes, transfers, separates from employment and compensates employees without regard to membership in, association with, or perception of race, color, age, gender, gender identity, religion, creed, national origin, ancestry, citizenship, marital status, veteran status, sexual orientation, physical or mental disability, pregnancy or any other personal characteristic protected by applicable federal, state and local laws governing nondiscrimination in employment in each locality where Rotech has employees. Rotech Healthcare Inc. is a DRUG FREE WORKPLACE
Requisition ID: 2020-9190
Street: 3701 ROME DRIVE
External Company URL: www.rotech.com