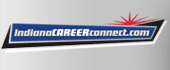 Job Information
Franciscan Health

Infection Preventionist

in

Lafayette

,

Indiana
Infection Preventionist
Infection Control
Franciscan Health
1701 South Creasy Lane Lafayette, IN 47905
Days
Full-Time
Associates Required
WHAT WE NEED
Infection control freaks
WHO WE ARE LOOKING FOR
Sometimes the term "control freak" is used negatively. In this job? It's exactly what we need. The Infection Preventionist is our go-to resource for all infection control issues. It requires staying on top of what's happening in the hospital as well as the world around us. Surveillance, reporting, and ongoing education are all parts of this important role.
Are you a good team player? Can you absorb information quickly and then use that knowledge to take appropriate action? Are you organized? Do you have strong communication skills? These are the factors we're seeking for this position.
WHAT YOU WILL DO
Assist in the development of aspects of the employee health program that includes employee infection surveillance, immunization, exposure prevention, and post-exposure evaluation.

Investigate epidemic or endemic hospital-acquired infections.

Monitor, report, and assist in the hospital's compliance with national, state, county and local health department rules and regulation pertinent to hospital infection control.

Assist the hospital in selecting the most effective and most cost-efficient antiseptics, disinfectants, sterilization methods, waste disposal method, other infection control related products and laundry system.

Serve as a member of the Infection Prevention Committee.

Assist in the development of policies and procedures of infection prevention for each hospital department.

Stay up-to-date on current developments in the area of Infection Prevention by reviewing current literature and attending workshops, seminars or formal education courses.

Conduct ongoing surveillance of infections in the hospital patients and employees according to the CDC guidelines. P

Assist in the implementation of isolation policies and procedures for patients, based upon the mode of transmission of infectious diseases.

Provide educational programs relevant to Infection Prevention to hospital employees.
WHAT IT TAKES TO SUCCEED
Prior Nursing/Patient Care experience.

Prior experience as an Infection Preventionist.

Adapt to high volume and high stress areas.

Centers for Disease Control and Prevention (CDC) National Health Safety Network (NHSN) knowledge.

Lead and coach others.

Concentrate for long periods.

Conceptualize and plan.

Make decisions and use judgement in ambiguous situations.

Knowledge of terminology used in diagnosis and classification of illnesses, injuries, and disabilities.

Work independently with minimal supervision.

Knowledge of safety signs, symbols, and labels.

Time management.

Effectively communicate verbally and in writing.

Knowledge of biohazard waste procedures.

Bloodborne Pathogens Standard. C

Completion of APIC training - EPI 101.

Knowledge of Operating Room Standards.
WHAT WE'RE LOOKING FOR
1-3 Years Experience
License(s): Registered Nurse
Certification(s): Infection Control
Travel: Up to 20%
EQUAL OPPORTUNITY EMPLOYER
It is the policy of Franciscan Alliance to provide equal employment to its employees and qualified applicants for employment as otherwise required by an applicable local, state or Federal law.
Franciscan Alliance reserves a Right of Conscience objection in the event local, state or Federal ordinances that violate its values and the free exercise of its religious rights.
Franciscan Alliance is committed to equal employment opportunity.
NURSING SERVICES ​​​​
Lafayette, IN, US, 47905
Full-Time
Up to 20%
employmentType: Full-Time
Days
Lafayette
IN
47905
1701 South Creasy Lane