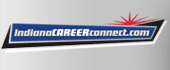 Job Information
Fiat Chrysler Automobile

Compressor Repair Technician (K)

in

Kokomo

,

Indiana
Compressor Repair Technician (K)
Job ID:S1220
Career Area:Manufacturing & Production
Job Category:Manufacturing-Skilled Trades
Location:Kokomo,IN
46902,US
Date Posted:October 21, 2020
Brand:FCA Group
ApplyRefer A Friend
Share this job
Share on Facebook

Share on Twitter

Share on Linkedin

Share by Mail
Job Overview
Qualifications
Compressor Repairer Technicians will be responsible for installing, maintaining, removing, repairing, and connecting and disconnecting all process systems associated with the operation of the Energy Center. These processes may include refrigeration machines, air compressors, air dryers, cooling tower fans, pumps, motors, reverse osmosis systems, actuators, and heat exchangers. Compressor Repairers also troubleshoot refrigeration controls, and perform other work related to their trade as may be required on Energy Center equipment.
Job responsibilities include but not be limited to:
Maintain and repair all rotary, screw, centrifugal, and turbine type compressors at the Energy Center including compressed air and refrigerant machines

Maintain and repair cooling tower fans including control valves, fill distribution systems, tower water pumps, tower water filtrations systems, and chemical feed systems

Maintain and repair all heat exchangers, coolers, condensers, refrigeration and air conditioning equipment, associated with the energy center operations

Maintain and repair all piping associated with the operation of the Energy Center

Maintain and repair all pumping systems in the Energy Center including tower water pumps, primary and secondary chilled water pumps, RO water pumps, building sump pumps, chemical feed pumps, city water booster pumps, and compressor water closed loop pumps

Perform pump and motor alignment

Maintain and calibrate refrigerant monitoring systems

Maintain and repair actuating control valves for all chilled water and compressed air piping systems
Basic Qualifications:
High school diploma or equivalent (GED)

Minimum 8 years of documented related experience

Ability, with or without reasonable accommodation, to work any shift and work overtime, including daily, weekends and holidays as required

Knowledge of Microsoft Office
Preferred Qualifications:
Universal Refrigeration Technician license

Experience maintaining reverse osmosis water generation systems

5 years of experience on direct maintenance and repair of large compressor systems (500 to 1000 horsepower) in a manufacturing environment

Knowledge of G-Suite
Our benefits reflects the FCA commitment to helping you reach your personal and professional goals. In addition to an environment that promotes career development, we offer benefits for a healthy lifestyle and a rewarding future, designed to take care of you and your family, in various stages of life.
As a global company, our employee packages will vary by country, customary norms and the legal entity into which you are hired.