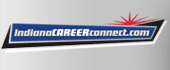 Job Information
U.S. Census Bureau

Supervisory Contract Specialist, GS-1102-14, PO-TE-MAP-Internal

in

Jeffersonville

,

Indiana
Summary
Applications under this job opportunity announcement will be considered under merit promotion (internal competitive) procedures only and consideration is limited to those specified in the "Clarification from the Agency" section.
Responsibilities
This job opportunity is for aSupervisory Contract Specialist in the Procurement Office (PO) at the National Processing Center (NPC), U.S. Census Bureau located in Jeffersonville, Indiana. The incumbent serves as the Chief of the NPC PO, with the responsibility for planning, directing, and coordinating all phases of NPC PO acquisitions and leading a team of contract specialists and procurement technicians in a variety of acquisition related tasks. Incumbent holds a contracting warrant and therefore represents the Government and bears the legal responsibility for contract actions they enter into, change, or terminate on behalf of the Government. This position is not in the bargaining unit.
This job opportunity announcement may be used to fill additional vacancies.
The individual selected for this position will: Provides technical expertise to professional, technical, and clerical staff, determining schedules, setting priorities, and assigning workbased on difficulty of assignment and employee capabilities;
Directs the development, implementation, and evaluation of post-award administration;
Provides guidance for all contract administration activities, including support of Contracting Officer Representatives (CORs), generation of necessary contract modifications, invoice approval, determination of performance-based incentive payments, quality control activities, and closeout of contracts;
Ensuresthe timeliness and quality of acquisition actions of subordinates including: appropriateness of contract-type selection; adequacy of competition sought and actually obtained; acceptability of contract solicitations and related clauses; reasonableness of competitive range determinations; reasonableness of prices; adequacy of negotiations conducted; acceptability of contractor selections; adequacy of contract file documentation; and adherence to department-wide and Government-wide procurement regulations and directives. Tour of Duty: Monday through Friday, day shift hours generally ranging from 6:30 a.m. to 6:00 p.m. Alternate Work Schedule and other various flexible work schedules may be available. Alternate Work Schedule is an 80-hour biweekly basic work requirement that is scheduled in less than 10 days; i.e., eight 9-hour days/nights, one 8-hour day/night, and one day off.
Requirements
Conditions of Employment
Must be a U.S. citizen and suitable for Federal employment.
If resume is incomplete, applicant may not be considered for this vacancy.
Must be registered for Selective Service, if applicable (www.sss.gov).
Must meet time-in-grade requirements.
You must meet all qualification requirements by the closing date of this announcement.
This position requires a security clearance.
Any required investigations and clearances must be completed before you can be placed in the position.
This is a supervisory position. You must have demonstrated in your work experience or training that you possess or have the potential to develop the qualities of successful supervision. You may be required to serve a supervisory/managerial probationary period.
Candidates may be required to clear the fingerprint process and initiate the required background investigation prior to final selection.
A one yearprobationary period may be required.
This position has been identified as a designated position that requires incumbents to file a confidential financial disclosure (OGE Form 450), as outlined in 5 CFR, part 2634.
Qualifications
Time-in-Grade: In addition to specialized experience, you must meet the time in grade requirement. Current and former Federal civilian employees must have held a position at the grade13 for at least 52 weeks in the Federal Service for promotion to the grade 14. Time-in-grade/band requirements must be met by the closing date of the announcement.
Basic Requirements:
A. Completion of all mandatory training prescribed by the head of the agency for progression to GS-13 or higher level contracting positions, including at least 4-years experience in contracting or related positions. At least 1 year of that experience must have been specialized experience at or equivalent to work at the next lower level of the position, and must have provided the knowledge, skills, and abilities to perform successfully the work of the position.
and
B. A 4-year course of study leading to a bachelor's degree, that included or was supplemented by at least 24 semester hours in any combination of the following fields: accounting, business, finance, law, contracts, purchasing, economics, industrial management, marketing, quantitative methods, or organization and management.
C. Exceptions: Employees in GS-1102 positions will be considered to have met the standard for positions they occupy on January 1, 2000. This also applies to positions at the same grade in the same agency or other agencies if the specialized experience requirements are met. However, they will have to meet the basic requirements and specialized experience requirements in order to qualify for promotion to a higher grade, unless granted a waiver under Paragraph d.
D. Waiver: When filling a specific vacant position, the senior procurement executive of the selecting agency, at his or her discretion, may waive any or all of the requirements of Paragraphs A and B above if the senior procurement executive certifies that the applicant possesses significant potential for advancement to levels of greater responsibility and authority, based on demonstrated analytical and decision making capabilities, job performance, and qualifying experience. With respect to each waiver granted under this Paragraph D, the senior procurement executive must document for the record the basis of the waiver. If an individual is placed in a position in an agency on the basis of a waiver, the agency may later reassign that individual to another position at the same grade within that agency without additional waiver action.
And
Specialized Experience: For GS-14, you must have one year of specialized experience at a level of difficulty and responsibility equivalent to the GS-13 grade level in the Federal services. Specialized experience for this position includes: Experience serving as a subject matter expert on procurement related activities and providing advisory services to customers on major acquisition issues; interpreting and applying Federal Acquisition Regulations, policies and procedures as they relate to organizational and other federal acquisitions activities; exercising the competencies necessary to perform the full range of highly complex pre-award and post-award activities associated with a variety of contract types; and evidence of professional potential, business acumen, drive for results, relationship building, and self-motivation in order to procure supplies or services associated with an organization.
Education cannot be substituted for the specializedexperience at this grade level. as experience documenting project requirements, policies and procedures, and specifications to support operations and IT systems; communication skills to effectively hold meetings and maintain communication with customers and stakeholders;proven experience utilizingbusiness analytical techniques and methods; and experience solving complex problems, mitigating risk and suggesting alternative and corrective actions. as experience documenting project requirements, policies and procedures, and specifications to support operations and IT systems; communication skills to effectively hold meetings and maintain communication with customers and stakeholders;proven experience utilizingbusiness analytical techniques and methods; and experience solving complex problems, mitigating risk and suggesting alternative and corrective actions. Experience refers to paid and unpaid experience, including volunteer work done through National Service programs (e.g., Peace Corps, AmeriCorps) and other organizations, (e.g., professional, philanthropic, religious, spiritual, community, student, social). Volunteer work helps build critical competencies, knowledge, and skills and can provide valuable training and experience that translates directly to paid employment. You will receive credit for all qualifying experience including volunteer experience.
Employees on a permanent appointment who were hired through a Recruiting Bulletin, who have not served in their current appointment for at least 90 days, are not eligible to apply. However, if this vacancy is in the same line of work as your current position (same qualification requirements), and selection for this position would not result in a promotion action, the 90 day waiting period does not apply.
Education
Additional Information
The following links provide information on various hiring authorities that may enable you to apply through merit assignment procedures, or be eligible for a non-competitive appointment. VRA
30% or more disabled veteran
Persons with disabilities
CTAP Career Transition Assistance Plan (CTAP) and Interagency Career Transition Assistance Plan (ICTAP) candidates will be eligible for selection priority if it is determined that they have exceeded the minimum qualifications for the position by attaining a rating of at least 85 out of 100. Information about CTAP eligibility is on the Office of Personnel Management's Career Transition Resources website at: https://www.usajobs.gov/Help/working-in-government/unique-hiring-paths/federal-employees/career-transition/.
CTAP applicants MUST submit the following documents A copy of your Reduction In Force (RIF) separation notice; notice of proposed removal for declining a directed geographic relocation outside of the local commuting area; a Certificate of Expected Separation (CES); or certification that you are in a surplus organization or occupation (this could be a position abolishment letter, a notice of eligibility for discontinued service retirement, or similar notice);
A copy of your latest SF-50 "Notification of Personnel Action", noting current position, grade/band level, and duty location;
A copy of your last performance appraisal including rating; and
Any documentation from your bureau/operating unit that shows your current promotion potential. The Department of Commerce provides reasonable accommodations to applicants with disabilities. If you need a reasonable accommodation for any part of the application and hiring process, notify the Human Resources Branch. The decision on granting reasonable accommodation will be on a case-by-case basis. TTY users can contact the Human Resources Branch via the Federal Relay Service, 1-812-218-3610.
The United States Government does not discriminate in employment on the basis race, color, religion, sex, national origin, political affiliation, sexual orientation, marital status, disability, age, membership in an employee organization, or any other non-merit factor.Employees who receive a buyout and subsequently return to positions in a Federal agency within 5 years after the date of separation, on which the payment is based, whether by reemployment or contracts for personal service, are generally obligated to repay the full amount of the buyout to the agency that paid it before the individual's first day of reemployment.