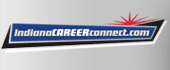 Job Information
UnitedHealth Group

Sr. Manager, Pharma Implementations & Training - Jeffersonville, IN or Telecommute

in

Jeffersonville

,

Indiana
If you want to achieve more in your mission of health care, you have to be really smart about the business of health care. Challenge yourself, your peers and our industry by shaping what health care looks like and doing your life's best work.(sm)
Sr. Manager, Pharma Implementations and Training, Optum Specialty Industry Relations - Jeffersonville, IN or Telecommute
You dream of a great career with a great company – where you can make an impact and help people. We dream of giving you the opportunity to do just this. And with the incredible growth of our business, it's a dream that definitely can come true. Already one of the world's leading Healthcare companies, UnitedHealth Group is restlessly pursuing new ways to operate our service centers, improve our service levels and help people lead healthier lives. We live for the opportunity to make a difference and right now, we are living it up.
This opportunity is with one of our most exciting business areas: Optum – a growing part of our family of companies that make UnitedHealth Group a Fortune 6 leader.
Optum helps nearly 60 million Americans live their lives to the fullest by educating them about their symptoms, conditions and treatments; helping them to navigate the system, finance their healthcare needs and stay on track with their health goals. No other business touches so many lives in such a positive way. And we do it all with every action focused on our shared values of Integrity, Compassion, Relationships, Innovation & Performance.
The Sr. Manager plays a critical role in maintaining a positive working relationship with many of the drug-manufacturing (pharma) partners of Optum Specialty Pharmacy. As part of Optum's Pharma Solutions team supporting drug access/services contracting, along with developing and implementing these services, the Sr. Manager may:
Analyzes and investigates

Provides explanations and interpretations within areas of expertise

Uses pertinent data and facts to identify and solve a range of problems

Investigates non-standard requests and problems, with minimal assistance from others

Prioritizes and organizes own work meet deadlines

Supports and participates in audit and QBR preparation

Facilitates meetings with partners to promote full, frequent communication
Positions in this function include those responsible for developing a competitive, broad access, stable network producing a predictable product for manufacturers and business partners. Positions in this function may also be responsible for evaluating contracts and collaborating during negotiation and for developing plans and programs to support continuous quality improvement using applicable tools.
You'll enjoy the flexibility to telecommute* from anywhere within the U.S. as you take on some tough challenges.
Primary Responsibilities:
Oversees project team's programmatic activities and operations

Ensures expectations and needs of contracts are fully understood

Reviews, recommends, reports and implements drug products, drug programs, and associated trainings to ensure contractual obligations are met

Analyzes processes and procedures to optimize performance

Defines and sets goals for Implementation Specialists

Prioritizes assignments and adjusts service delivery as needed

Seeks input, guidance, and partnership from relevant internal stakeholders

Coordinates implementation readiness

Operational, IT/Systems, Clinical, Change Management, Training, etc.
You'll be rewarded and recognized for your performance in an environment that will challenge you and give you clear direction on what it takes to succeed in your role as well as provide development for other roles you may be interested in.
Required Qualifications:
Undergraduate degree or equivalent experience

Minimum 3 years direct experience working within Optum Specialty Pharmacy or equivalent business units

Subject Matter Expert for Specialty Pharmacy processes/procedures and technical aspects of the operational units

Experience organizing, planning or developing program operations

Understanding of relevant federal and state regulatory guidelines (e.g., CMS, Boards of Pharmacy)

Ability to work flexible schedule

You will be required to adhere to UnitedHealth Group's US Telecommuting Policy

If you need to enter a work site for any reason, you will be required to screen for symptoms using the ProtectWell mobile app, Interactive Voice Response (i.e., entering your symptoms via phone system) or a similar UnitedHealth Group-approved symptom screener. Employees must comply with any state and local masking orders. In addition, when in a UnitedHealth Group building, employees are expected to wear a mask in areas where physical distancing cannot be attained
Preferred Qualifications:
Bachelor's degree

Experience supervising direct reports

Project Management expertise

Minimum 1 year direct experience working with Optum Specialty Industry Relations or equivalent business units with exposure to contract evaluation and drug/program implementation planning

Proficiency in Microsoft Office Suite

Familiarity with relevant software applications (e.g., Microsoft SharePoint- ability to use applications / Microsoft Office: Microsoft Excel - ability to create spreadsheets, sort and filter data / Specialty Clinical Management Systems, Salesforce [Optum Specialty Exchange] or Companion- the ability to maneuver in this application and the ability to search and share data)

Pharmacy Tech License

Pharmacy Claims experience
Careers with OptumRx. We're one of the largest and most innovative pharmacy benefits managers in the US, serving more than 12 million people nationwide. Here you'll fill far more than prescriptions. As a member of one of our pharmacy teams, you're empowered to be your best and do whatever it takes to help each customer. You'll find unrivaled support and training as well as a wealth of growth and development opportunities driven by your performance and limited only by your imagination. Join us. There's no better place to help people live healthier lives while doing your life's best work.(sm)
*All Telecommuters will be required to adhere to UnitedHealth Group's Telecommuter Policy.
Diversity creates a healthier atmosphere: UnitedHealth Group is an Equal Employment Opportunity / Affirmative Action employer and all qualified applicants will receive consideration for employment without regard to race, color, religion, sex, age, national origin, protected veteran status, disability status, sexual orientation, gender identity or expression, marital status, genetic information, or any other characteristic protected by law.
UnitedHealth Group is a drug-free workplace. Candidates are required to pass a drug test before beginning employment.
Keywords: Pharmacy Claims, Pharmacy Help Desk, Business Operations Specialist, Center for Medicare Services (CMS) Regulations
UnitedHealth Group