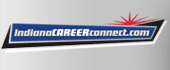 Job Information
Campbell Soup Company

Coord, Logistics

in

Jeffersonville

,

Indiana
Imagine ...working for a company that knows that its people are the key to its success in the marketplace. A company in which achieving extraordinary results and having a stimulating work experience are part of the same process.
We cultivate and embrace a diverse employee population. We recognize that people with diverse backgrounds, experiences and perspectives fuel our growth and enrich our global culture.
We are looking for an individual who enjoys working in a fast-paced, team oriented environment, likes to be challenged, and values the opportunity to make a difference.
JOB SUMMARY/ JOB DUTIES:
The Warehouse Coordinator, under the basic supervision of the Warehouse Supervisor, is responsible for basic areas workflow coordination in all areas of distribution to include Product Transfer, Distribution, Receiving, and Inventory Control.
In conjunction with the Warehouse Supervisor, assigns job duties to warehouse crew, coordinates rotation and/or relief of specific positions, and may also relieve specific positions as needed.

In conjunction with the Warehouse Supervisor, monitors work flow of warehouse crew personnel throughout the shift.

Reads production schedule, customer order, work order, shipping order, or requisition to determine items to be moved, gathered, or distributed.

Fills requisitions, work orders, or requests for materials, or other stock items and distributes items to production areas.

Counts items for distribution within plant to ensure conformance to company standards and Inventory Control.

Uses computer or RF handheld scanner to enter records.

Prepares and takes a physical inventory of all merchandise.

Assigns and reassigns jobs as necessary.

Directs warehouse crew on issues regarding: receiving, storage, picking, loading, servicing, manufacturing, etc.

Reads production schedule, customer order, work order, shipping order, or requisition to determine items to be moved, gathered, or distributed.

Prints pick lists, verify orders and sign out drivers.

Receives materials in the Purchase Order system.

Starts up, reboots, and trouble shoots minor issues with scanner system.

Works across departments to resolve issues.

Certifies new employees on material handling equipment.

Maintains warehouse business during supervisor absence.

Adheres to and/or is a leader in all regulatory issues (OSHA, FDA, DOT, EPA, etc.).

Practices and adheres to appropriate safety and hygiene guidelines/procedures for safe housekeeping and personal protection; keeps work area clean; stores supplies in designated areas; keeps work area aisles/exits clear and free from obstructions; removes trash from work area floor; follows instructions for safe lifting/carrying of various sizes, shapes, and weights; identifies/reports defective equipment; reports all job-related injuries to supervision.

Fills in for opposite lead and/or supervisor when on vacation, etc.

Trains personnel in concepts of inventory control, as well as an Oracle systems trainer for team members.

Compares inventory in Oracle to actual inventory count from cycle counters, perform recounts and inventory adjustments as needed. Communicates large adjustments to Warehouse Manager so investigation can be done.

Performs weekly/daily work in progress (WIP) adjustments and reconciliation and will investigate discrepancies.

Reports any findings of building of materials (BOMS) issues with raw materials up the chain of command.

Coordinates with shipping to have trailers backed in with materials needed from other warehouses or trailers in our lot.

Acts in a leadership role to facilitate groups in process improvement and process opportunities.

Monitors aged inventory and coordinate donations/pickups with the local food bank and/or salvaged sales.

Mandatory overtime may be required.

May perform other duties as required.
EDUCATION/EXPERIENCE:
High School Diploma or GED and/or 1-year production experience in a manufacturing environment required.
PHYSICAL REQUIREMENTS:
Sitting: Occasionally

Standing: Frequently

Walking: Frequently

Driving: Frequently

Using hands: Continuously

Climbing: Occasionally

Stooping, Kneeling: Occasionally

Talking, Hearing: Continuously

Tasting, Smelling: Seldom

Floor to Waist Lift: Frequently

Waist to Eye Lift: Occasionally

Two Handed Carry: Occasionally

One Handed Carry: Seldom

Pushing: Seldom

Pulling: Seldom

Overhead Work Standing: Occasionally

Low Work Standing: Seldom

Kneeling: Occasionally

Squat: Frequently

Climbing: Seldom

Repetitive Squatting: Frequently

Crawling: Occasionally

Ladder climbing: occasionally

Repetitive Twisting Standing: Frequently

Repetitive Twisting Sitting: Frequently

Balance on Level Surfaces: Continuously

Balance on Uneven Surfaces: Continuously

Balance on Beam/Scaffold: Frequently

Hand Dexterity: Continuously

Finger Dexterity: Continuously
Weight:
Up to 10 lbs.: Frequently

Up to 25 lbs.: Occasionally

Up to 50 lbs.: Occasionally

Up to 100 lbs.: Seldom/Never

More than 100 lbs.: Seldom/Never
WORK ENVIRONMENT:
While performing the duties of this job, the employee is regularly exposed to moving mechanical parts. The employee is frequently exposed to wet and/or humid conditions. The employee is occasionally exposed to high, precarious places; fumes or airborne particles; toxic or caustic chemicals; and outside weather conditions. The noise level in the work environment is usually moderate.
Lighting: Good

Temperature: Fair

Ventilation: Good

Vibration: Good

Noise: Good

Other: Good
CSC1
The Company is committed to providing equal opportunity for employees and applicants in all aspects of the employment relationship, without regard to race, color, sex, sexual orientation, gender identity, national origin, citizenship, marital status, veteran status, disability, age, religion or any other classification protected by law.
In that regard, U.S. applicants and employees are protected from discrimination based on certain categories protected by Federal law. Click here for additional information.
Campbell Soup Company