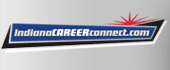 Job Information
Hostess Brands, Inc.

Wrapper Tech

in

Indianapolis

,

Indiana
Hostess Brands, LLC, is a large packaged food company focused on developing, manufacturing, marketing, selling and distributing fresh baked sweet goods in the United States such as Ding Dongs®, Ho Hos®, Donettes® and Fruit Pies, in addition to Twinkies®, CupCakes, Voortman's Cookies and Wafers.
Responsible for setting up wrapping machines for proper variety of product being produced, ensuring the proper code is being run and is in correct location and is legible, completing code verification, seal integrity, packaging verification and lot tracking sheets at specified times and notifying supervision when any check is not in compliance with company standards.
Ensure machines are running at proper speeds.
Trouble shoots and addresses electrical and mechanical issues. This position will also require the ability to read PLC logic and electrical schematics on all required equipment.
Performs preventive maintenance.
Keeps work area and machines clean always.
Ensure that all work activities are performed with attention to the highest standards of food quality, safe processes, compliance with all appropriate legal requirements and a focus on continuous process improvement

Maintain current and complete records of all activities – i.e. PM's, safety, inventory, asset inventory, parts tags, etc.

Assist with re-wraps and break operators as necessary.

Communicates all changes at the time they are made and at shift change.

Completes daily log sheets and distributes to supervision at the end of the shift.

Ensures safety, legality and quality of product.

Order parts used to keep parts inventory at proper level.

Perform other duties as assigned.
3 Level Progression:
Wrapper Tech Apprentice (Passes 1 of 3 Sections)
Wrapper Tech Operator (Passes 2 of 3 Sections)
Wrapper Tech Operator 2 (Passes 3 of 3 Sections)
Test Requirements:
Ramsay - Combined Basic Skills Test (Food Industry)

Three sections with a combined total of 42 questions.

Section 1 (Reading) – score of at least 11 in this section.

Section 2 (Arithmetic) – score of at least 9 in this section

Section 3 (Process Monitoring & Troubleshooting) – score of at least 9 in this section.
PHYSICAL REQUIREMENTS:
Ability to climb ladders is required

The employee must have the ability to sit, stand, walk, kneel, squat, bend, reach, push, pull, twist, crawl, climb stairs/ladders, and be able to lift to a maximum of 50 pounds.

Ability to reach overhead various times per day and to ground various times per day.

Climbing stairs and ladders various times per day.
OTHER ESSENTIAL ELEMENTS NOT LISTED ABOVE INCLUDE:
Setting and Achieving Goals - Successfully coaches, trains, and follows up with people to ensure production goals are met.

Understands Hostess scheduling for efficiency, ingredient and product flow, and distribution.

Familiar with Hostess bread cake products and equipment

High school diploma or equivalent required.

Understanding of commercial bakeries and bakery equipment

Must have 0 of 1-year experience in a similar position is required. Experience in Food Processing is a plus.

Understands the unique equipment in a bakery production plant, along with operation of that equipment relative to the baking process. Ability to trouble shooting equipment to ensure optimum efficiency and product quality

Oral and Written Communication - Effective

Personal Computer Skills - Literate with MS Excel, Word.

Electrical and electronic troubleshooting.
ID: 2020-1174
External Company Name: Hostess Brands, Inc.
External Company URL: http://www.hostessbrands.com/
Street: 2929 N. Shadeland Ave.