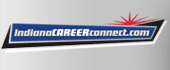 Job Information
Landmark Health

Traveling Physician Leader (Based any where in U.S.)

in

Indianapolis

,

Indiana
Overview
This is a travel position, requiring up to 100% travel.
The Delta team serves a critical role from team member onboarding, market implementation and ongoing education. The DELTA Physician serves as a "leader-coach-player" for new Landmark provider teams as well as supporting mature markets. This position reports to the Chief Clinical Officer, Learning and Lifecycle Operations. The DELTA physician will work closely with the other members of the Implementation team and local market leadership teams.
Responsibilities
He or she will be an integral member of the implementation team as well as providing many services to mature markets. Daily activities can vary week by week based on company needs. There is no standard allotment of time for administrative or leadership activities. These activities include, but are not limited to the following:
• Interim Regional Medical Director (RMD) for markets until permanent one is hired and trained in new implementation markets or stand-ins for existing markets as needed
• Interim pod leader in implementation or mature markets until vacancy filled
• Oversight of DELTA providers and other Advanced Practice Providers (APPs) as assigned
• Onboarding of providers
• Assisting with market engagement
• Support interdisciplinary care team (IDT) operations and weekly IDT meetings
• Chart reviews to assess quality of care
• In office and field shadowing/ride-alongs
• Skills I and II
• On-call Coverage
• Primary call coverage to support market operations
• Support Landmark's 24/7 call center for coverage when needed
• Facilitating medical direction for in-home nursing or paramedic visits as needed
• HCC education/safety net
• Participate in the interview process for clinical and potentially operational staff
• Meet and greet participation
• Client presentations
• Emotional support to and relationship development / mentoring of new providers
• Standardization and Best Practices
Qualifications
To perform this job successfully, an individual must be able to perform each essential duty satisfactorily. The requirements listed below are representative of the knowledge, skill, and/or ability required. Reasonable accommodations may be made to enable individuals with disabilities to perform the essential functions.
• Education and/or Experience:
o Completion of Doctor of Medicine or Doctor of Osteopathy accredited program with active board certification in specialty of residency or fellowship training
o Leadership experience preferred
o Value based care experience preferred
o Geriatric patient and palliative care experience preferred
o Minimum of five (5) years clinical experience, desired
o Knowledge of long-term care, community resources and cost-effective alternatives regarding patient care delivery systems
o Knowledge of CPT, ICD-10 and HCPC codes
o Knowledge of clinical standards of care
o Awareness about UM standards, NCQA requirements, CMS guidelines, Milliman guidelines, and Medicaid/Medicare contracts and benefit systems are helpful
In order to work with potentially vulnerable patient populations and to keep employees healthy while caring for patients, all patient-facing employees of Landmark must provide evidence of the following required immunizations/vaccinations as a condition of employment: TB, MMR, Tdap, and Influenza. Declinations may be accommodated based on your medical history, an allergy or religious beliefs. Please immediately contact HR if you wish to apply for an exemption from our vaccination requirements so that we may determine if you qualify for an accommodation.
Job Locations US-Remote
Posted Date 3 days ago (10/16/2020 6:15 PM)
Category Medical Management
Type Regular Full-Time
Job ID 2020-4285
Landmark Health