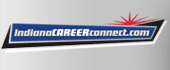 Job Information
Formica

Territory Manager, Indianapolis

in

Indianapolis

,

Indiana
Territory Manager, Indianapolis
Tracking Code
604-143
Job Description
As the global leader in the manufacturing and marketing of decorative surfacing materials, Formica Corporation offers its customers the best performing products in the industry. We have an outstanding opportunity for an experienced professional based in the Indianapolis, IN area as a Territory Manager.
Overview
The Territory Manager (TM) position will be responsible for covering the State of Indiana. The role will have responsibilities for leading both specifications and account management. TM is responsible for finalizing details of and closing sales for projects with local accounts within his/her assigned Territory – including pricing, quantities, material specifications, and shipping/delivery. The TM is also the primary interface between Formica and the Architect & Designer community, where the majority of laminate projects are initiated; thus the TM is responsible for getting Formica product specified at the initiation of a construction project. The TM is the primary owner of the relationship with the Distributors and Fabricators in the assigned territory, with the key role of finalizing and closing sales for Formica projects. The TM will be the lead for the Formica Market Team, and will work collaboratively with the Inside Sales Representative and Customer Service internally, and also foster a partnership relationship with the Distributor Sales Reps and Distributor Specification Reps in the territory.
Specific Roles/Responsibilities
Lead/key member of market team – along with Inside Sales, Channel Manager and distributor Reps – to ensure cohesive development and tracking of projects and opportunities to grow Formica sales in assigned territory.

Advance Formica's position in the market through enhanced partnerships with local distributor branches to facilitate project tracking, execution of initiatives/promotions, and distributor sales force coaching.

Identify and understand competitive landscape, inclusive of product and distribution and actively shares these findings appropriately.

Accurately prepare monthly demand forecasts as well as structured and ad hoc market reports, and track performance to deliver/exceed the Territory sales plan monthly, quarterly, and annually.

Maintain current product and program knowledge – both Formica and competitive information, to effectively present Formica programs and products to customers to close sales; is able to use facts, data, and information to effectively overcome sales barriers, and ensure Formica product is specified in jobs.

Identify new opportunities for Formica sales within the Architect and Design community, within assigned territory, to achieve/exceed financial objectives including sales, share, and profitability.

Finalize and close sales with OEMs and target accounts – Distributors and Fabricators, within assigned territory to achieve/exceed financial objectives including sales, share, and profitability.

Identify and develop target accounts by creating a value proposition for Formica to capture selling opportunities/leads in assigned territory that lead to closing projects for Formica.

Utilize a pre-call planning and post call follow-up approach to all customer activity, and documents activity in Salesforce.com – ensuring activity is accurate and up-to-date.
Requirements
Bachelor's degree in Business or other related area.

Previous Business-To-Business sales experience.

Knowledge of/experience in the Construction and/or Design Industries.

Minimum of 5 years of experience selling architecturally specified products.

Proven ability to coach, manage, and motivate others to achieve results.

Ability to collaborate and coordinate across the internal organization (Field Sales, Marketing, Legal, etc.)

Demonstrates the ability to provide solutions to customer needs in a win-win fashion.

Must be able to present a value proposition and overcome price discussion/negotiation.

Effectively balances internal relationships with external customer demands.

Excellent (verbal and written) communication, interpersonal, negotiation, analytical, problem-solving, and judgment skills.

Knowledge of computer systems/programs.

Proven experience working with a CRM, com (http://SalesForce.com) preferred.

Knowledge of local/regional markets preferred.

Ability to travel at least 50% of the time, including overnights.
We offer an excellent compensation package to include base salary, bonus and company car as well as a comprehensive benefits package.
To inquire, please visit our Career Center at http://www.formica.com/en-us/careers.
Notice: The only official source and secure place to apply for jobs at Formica Corporation is Formica.com. In accordance with our Privacy Policy, Formica will never request applicant's personal information such as social security, bank account, etc. over the telephone and you should refrain from providing such sensitive personal information in that manner.
An Equal Employment Opportunity/Affirmative Action Employer, M/F/Disability/Vets
Only qualified individuals (those who meet the fundamental qualifications) will be considered as applicants for this position. Applications will be accepted for a minimum of 3 business days from the date of the initial posting.
Job Location
Indianapolis, Indiana, United States
Position Type
Full-Time/Regular