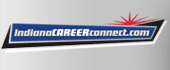 Job Information
Adidas America

Team Services Brand Supervisor

in

Indianapolis

,

Indiana
Team Services Brand Supervisor
Purpose: This position exists to promote the adidas brand with our partner leagues, teams, and individually endorsed athletes. Strategically manage the execution of products in the high visibility, high consequence service to our key adidas partnerships. Oversee and execute all product needs for Sports Marketing as well as adidas brand initiatives.
Key Responsibilities:
• Drive alignment and activation between adidas relationships and licensed sales opportunities and programs, communicating these programs to appropriate stakeholders to maximize booking and at once programs and brand initiatives.
• Provide best in class products to our athletes and enforce Winning the Locker Room and the North American growth strategy.
• Establish Team Services as the strategic weapon for all promotional needs for the brands.
• Work to expand and maximize the adidas footprint of embellished products within our assets with attention to on-time delivery of booking and at-once orders.
• Manage the Team Services Specialist including but not limited to hours worked, the #MYBEST goals and bonus tracking, workload, and disciplinary actions.
• Present line of booking and at once product to adidas Sports Marketing Reps for all sports for opportunities within our contract assets.
• Manage adidas apparel and headwear needs from the finalization of the at once product line to the shipment of the product. Order processing, factory PO placement, order management, allotment tracking/billing, and communication to teams.
• Primary contact for all adidas Sports Marketing Managers and Directors for product embellishment requests.
• Manage and communicate adidas INDY capabilities with adidas Sports Marketing surrounding stock embellishment programs including, but not limited to, House of Blanks and Spartanburg, Agron products.
• Internal management to capacity planning and other metrics to measure business success and trends to aid in planning.
• Build efficient inventory strategy to service all internal requests. Reduce stagnant inventory and creating avenues to move product.
• Manage and provide direction to the Specialist for ordering of apparel, footwear, accessories through Spartanburg for adidas branded product not warehoused in Indianapolis.
• Will travel to Portland office as well as various events with Sports Marketing for all sports.
Key Relationships:
• adidas Sports Marketing Managers and Directors
• adidas INDY Customer Service and Operations Personnel
• adidas Product Line Managers
• adidas INDY Distribution and Manufacturing Department Managers
• adidas INDY Management Team`
• Procurement Managers at Partnering Companies
• Spartanburg order specialist team
• Agron personnel
Knowledge Skills and Abilities:
• Computer Skills: Microsoft- Excel, Word, Outlook, Access, and PowerPoint
• Personal Skills: Organized, Outgoing, Personable, Flexible, Able to Multi-task
• Ability to work with and manage a large number of accounts on a consistent basis, and to sell the appropriate adidas products to these designated accounts.
• Merchandising and planning skills, and the ability to apply them by connecting the merchandise plan into forecast, then executing accordingly.
• Ability to portray a confident and winning attitude in challenging business interactions.
• Must be results-oriented and have a demonstrated ability to negotiate and influence outcomes.
• Ability to lay out practical and logical assortment plans based on inventory turn and sell through.
• Strong communication skills and ability to interface at all levels of a business via phone, written communication and in person.
• Proven ability to deliver a high level of customer service, including the ability to respond effectively to sensitive inquiries or complaints.
• Ability to effectively manage your time and work against business deadlines.
• Ability to define problems, collect data, establish facts, and draw valid conclusions.
• Ability to create, plan and deliver effective and persuasive presentations.
• Passion for sport.
Requisite Education and Experience / Minimum Qualifications:
• Bachelor's degree along with extensive work experience in Team Services, Customer Service, or related roles.
• Supervisory or Management experience required.
At adidas we have a winning culture. But to win, physical power is not enough. Just like athletes our employees need mental strength in their game. We foster the athlete's mindset through a set of behaviors that we want to enable and develop in our people and that are at the core of our unique company culture – the 3Cs: CONFIDENCE, COLLABORATION and CREATIVITY.
CONFIDENCE allows athletes to make quick decisions on the field, to reach higher. For us at adidas confidence means acknowledging that we don't have all the answers. But we are willing to take risks, we try new things. And if we fail, then this is part of our learning – it helps us improve.

COLLABORATION . Every elite athlete relies on partners: coaches, teammates, and nutritionists. We, too, know that we are stronger together. Winning as one team takes open and candid dialogue, inclusiveness and trust in each other's abilities and talents.

Being the best sports company in the world takes CREATIVITY . No great athlete succeeds by copying their predecessors' training plans and strategies. We have to be open to new ideas, explore, gain an edge and stand out. Only then can we succeed.
adidas celebrates diversity, supports inclusiveness and encourages individual expression in our workplace. We do not tolerate the harassment or discrimination toward any of our applicants or employees. We are an Equal Opportunity Employer.
Job Title: Team Services Brand Supervisor
Brand: adidas
Location: Indianapolis
TEAM: Supply Chain Management
State: IN
Country/Region: US
Contract Type: Full time
Number: 337048
Date: Jun 10, 2021
Adidas America