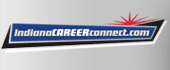 Job Information
FinishMaster

Talent Leader

in

Indianapolis

,

Indiana
POSITION SUMMARY: The Talent Leader will be responsible for leading and developing a team of Talent Acquisition professionals in recruitment strategy, sourcing and consultative full-cycle recruitment process as well as Learning & Development professionals in the development of training initiatives to meet the organization's needs. The Talent Leader is a champion of FinishMaster's talent brand and culture and sets the tone for an exceptional candidate, onboarding, and learning experience. The role is also responsible for developing and leading the organization's talent assessment, succession planning, performance management, and talent retention programs.
As a full-time FinishMaster employee you are eligible for a competitive benefits package including:
ESSENTIAL FUNCTIONS:
Develops, implements, and prioritizes an effective talent acquisition plan for current and projected openings throughout the company to maximize organizational performance and minimize turnover.
Talent Acquisition

Designs, directs, and implements recruitment strategies ensuring the processes are conducted in accordance with the organization's policies and procedures.

Leads, designs, and develops best practices for hiring managers, talent acquisition professionals, and talent acquisition related activities.

Establishes recruiting life cycle from requisition approval and job descriptions through offer and candidate on-boarding.

Analyzes hiring results, establishes key metrics, and identifies trends to manage and forecast hiring needs and inform business decisions. Establishes SLAs to measure success.

Participates in workforce planning and budgeting anticipating future workforce needs to meet organizational goals.

Leads and develops overall sourcing strategy to ensure difficult to fill and high-volume roles are filled in a timely and efficient manner.

Builds employer brand to ensure organization attracts the best candidates.

Oversees the administration of the applicant tracking system including data integrity and compliance.

Learning & Development

Assesses, designs, directs, and implements learning and development solutions.

Oversees instructional design initiatives to ensure they meet the organization's needs.

Leads the program/project management aspects of all learning and development initiatives.

Talent Assessment, Succession Planning and Talent Retention

Develops and leads the overall talent assessment and succession planning process for the organization.

Partner with HR Business Partners to manage proper succession and high potential planning aligned with the defined strategy and needs of the business. Ensure continual improvement of the process.

Coach and advise leaders, help guide people strategies and develop robust talent and succession management strategies.

Develop assessment methodology to identify talent early and develop programs to ensure retention of key talent.

Performance Management

Design and develop best in class performance management program to align with the organizational strategy.

Evolve performance management to a more progressive model while ensuring integration with total rewards and business strategy.

Lead and manage the design and implementation of performance management processes, communication, training, and related technology.

Drive the change management process for moving performance management from an annual activity to a more progressive, ongoing process that supports talent pipelining.

Leadership

Provide leadership to the talent team with a bias toward action for streamlining and improving processes and delivering results.
This list may not be inclusive of the total scope of job functions to be performed. Duties and responsibilities may be added, deleted, or modified at any time.
POSITION REQUIREMENTS:
Education:
Mandatory Requirements-
Bachelor's degree in business, HR, or related field
Preferred Requirements-
Experience:
Experience & Competencies:
Mandatory Requirements-
5+ years of experience in talent acquisition and talent management

3+ years of experience leading talent acquisition and/or talent management

Comprehensive knowledge of specialized Talent Acquisition and Talent Management subject matter expertise, e.g., sourcing, strategic workforce planning, performance management, talent assessment, succession planning, employee engagement surveys

Strong attention to detail and organizational skills

Project and program management skills to orchestrate and administer talent activities, programs, and processes

Demonstrated ability to build strategic partnerships with key stakeholders

Vendor management experience

Strong communication skills
Preferred Requirements-
OTHER REQUIREMENTS:
The qualifications listed above are intended to represent the minimum skills and experience levels associated with performing the duties and responsibilities contained in this job description. The qualifications should not be viewed as expressing absolute employment or promotional standards, but as general guidelines that should be considered along with other job-related selection or promotional criteria.
Physical Requirements: (This job may require the ability to perform any of the essential functions contained in this description. These may include, but are not limited to, the following requirements. Specific requirements for a job will be identified at the time of employment. Reasonable accommodations will be made for otherwise qualified applicants unable to fulfill one or more of these requirements):
Ability to access departmental files.

Ability to enter and retrieve information from the computer.
Working Conditions:
Works in office and store conditions.

Travels periodically as needed.
ORGANIZATIONAL RELATIONSHIPS:
Reports to: Vice President, Human Resources
FLSA STATUS:
Exempt
Job ID: 2020-3098
External Company URL: http://www.finishmaster.com/
Street: 115 West Washington St., Suite 700 South