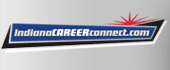 Job Information
Medxcel Facilities Management

Sourcing & Contracting Consultant

in

Indianapolis

,

Indiana
Seeking a customer focused sourcing and contracting professional who drives engagement among internal customers and manages multiple projects in motion in a fast paced environment. Join Medxcel and make an impact to our growing business. Creating a healing and safe environment is our number one priority. In times of great change, we focus on the consistent care of our healthcare professionals and patients.
The sourcing and contracting role supports the development, implementation, operational execution and monitoring of national, regional, and local contracts and agreements supporting Medxcel. The Consultant will partner with internal stakeholders ensuring value delivery and business needs are met for all Medxcel customer sites. The Consultant will manage key suppliers through Supplier Relationship Management practices such as contract management, scorecards, business reviews and other methods required to ensure the company's best interests are served. The Consultant will ensure all governmental, local laws and codes in addition to business ethics are adhered to when developing sourcing strategies, selecting suppliers, and when conducting contract negotiations and finalization.
This is a remote (work from home) position and the ideal candidate will have a customer centric approach and work to proactively provide solutions to support internal customers. The Consultant should maintain a working knowledge of facilities maintenance and understand the vendor landscape needed to support Medxcel's efforts. The Consultant further exhibits the ability to represent the department as needed, has strong presentation skills and an expectation to serve as backup for the Sourcing & Contracting Manager in daily tactical issues.
Support the development of national vendor contracts and agreements on behalf of Medxcel and its clients

Work with Medxcel leadership to identify, define deliverables and develop supplier relationship management tools to ensure high performance levels

Research alternative vendors through internet searches, phone calls, trade publications, past order history, spend database and input from internal clients

Collaborate with Medxcel Leadership to review equipment inventory, analyze needs (parts, supplies, training, labor, etc.), and perform financial/logistical analysis of offerings and capabilities

Collaborate with other associates to communicate the specifics of national contracts and agreements in order to ensure the proper utilization of contractual benefits and the adherence to contract terms and conditions

Assist in the implementation of national agreements at all levels of the organization, as needed

Actively provide support to Supply Chain leaders in Supplier Relationship Management practices such as contract management, scorecards, business reviews, and other methods required to ensure the company's best interests are served including parts, service, training, and technical support

Establish and maintain positive relationships with internal stakeholders, cross-functional colleagues, internal and external customers, and vendors, recognizing and communicating potential issues to Supply Chain leaders as appropriate

Assist new sites in setup and understanding of all Supply Chain processes

Respond to internal customer questions concerning vendor selection, contract information, and Supply Chain procedures and processes, successfully handling most non-routine issues, and escalating issues that cannot be resolved to management

Contributes to the identification and execution of improvement opportunities in Quality, Reporting, Cost Reduction, Procedures and Processes, Audits, etc. and is able to lead higher-level project work for the department

Lead the training of new and existing staff, as assigned by management

Self-starter who is performance and quality oriented, requiring minimal supervision to manage daily activities and is able to meet published deadlines and metrics for activities

Demonstrates the ability to work as part of a team and is adaptable to learn new processes, concepts and skills

Flexibility to adapt quickly during dynamic implementations making sound process changes to minimize operational risk

Troubleshoot and resolve vendor issues with Medxcel field personnel

Follow Sourcing & Contracting standards, policies, processes and procedures as set by Supply Chain Leaders

Assist fellow team members with issues and problems related to sourcing, contracting and operational execution of programs
Education:
Bachelor's degree in supply chain management or a related field preferred OR equivalent experience
Experience:
3+ years' purchasing, sourcing or contracting experience

Customer service experience

Knowledge of facilities management in the Healthcare industry, Hospital experience preferred

Experience in negotiating contracts, agreements, and partnerships based on financial and operational needs preferred

Knowledge of computer software related to project management, procurement, and/or contract management preferred
Knowledge, Skills and Abilities:
Ability to prioritize work and manage multiple deadline-driven projects

Problem solving — identifies and resolves problems in a timely manner and gathers and analyses information skillfully

Planning/organizing —prioritizes and plans work activities, uses time efficiently and develops realistic action plans

Ability to Adapt –adapt quickly to changes in scope or direction and be flexible to adopting changes quickly

Excellent communication and interpersonal skills with ability to communicate and represent Supply Chain to various levels of the organization, on the topics of technology, tools, and processes

Ability to deal effectively with diverse roles, backgrounds, and expectations

Flexible and adaptable; able to work in ambiguous situations

Ability to manage time and set priorities amidst multiple tasks and deadlines

Ability and desire to train and mentor others

Must be willing to work a non-traditional schedule, as needed during any open hours of the department

Excellent interpersonal and negotiation skills to develop and nurture trusting relationships with vendors

Demonstration of knowledge of all Microsoft Office applications required

Ability to travel <25%
#MFMCORP
ID: 2021-10925
External Company URL: www.medxcelfm.com
Telecommute: Yes