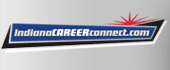 Job Information
Advanced Concepts and Technologies International

SOCOM Financial – Accountants and Auditors

in

Indianapolis

,

Indiana
Title: SOCOM Financial – Accountants and Auditors
Location: Indianapolis Indiana
Clearance: Secret
Description of Work
The Accountant/Auditor ensure quality products and timely support are provided by completing the following tasks:
• Monthly activities to include: Documentation depicting contractor activities for the prior month;;
• Report/Presentations to include: Activities for the prior month for audit/remediation updates;
• Meeting Agenda to include: Title of meeting; scheduled date, time, and location of meeting; key participants; informational items; action items; and discussion topics; and
• Meeting minutes to include: Date and time of meeting; names of participants; agenda items and topics discussed; decisions made; action items and who is responsible for each action item; and next steps;
Qualifications for the position
Secret Clearance
Bachelor of Science (BS) degree in Business/Accounting/Finance or other discipline relevant to the business process area being supported.
5 years' experience as an Accountant, Auditor or Audit Remediation Specialist.
3 years' experience within the last 10 years supporting:
DoD accounting;

Providing assessments and improvements of financial statement auditability;

Applying pertinent financial accounting standards advisory board (FASAB) policies and federal financial management systems requirements;

Performing financial statement audits, audit readiness services or audit remediation and sustainment services within DoD or another Federal Government agency or department;
Advanced Concepts and Technologies International L.L.C. (ACT I) is a small business providing high-quality Total Acquisition Management, Intelligence, Cyber and Foreign Military Sales solutions to clients across the globe. ACT I is structured around specialized business units dedicated to delivering proven solutions and services to our customers across our suite of services: Acquisition Strategy, Program Management, Engineering, Logistics, Financial Management, Intelligence Support, Security and Cyber, Contract Negotiation Support, and Security Cooperation Assistance.
Join the ACT I family where you can achieve great accomplishments while fostering a satisfying and rewarding career progression. Please apply directly through the website at: http://act-i.com/careers/. #joinAC_I
For any additional questions or to submit any referrals, please contact: gklugh@act.i.com
External Company Name: Advanced Concepts and Technologies International, LLC
External Company URL: www.act-i.com