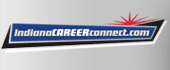 Job Information
Franciscan Health

Service Technician I

in

Indianapolis

,

Indiana
Service Technician I
Durable Medical Equipment
Franciscan Health
8111 South Emerson Avenue Indianapolis, IN 46237
Call; Days; Days/Evenings; Days/Nights; Evenings; Evenings/Nights; Holidays; Multiple Shifts Available; Nights; Rotating; Schedule Varies; Weekends
Full-Time
High School Diploma/ GED Required
WHAT WE NEED
Productive service techs
WHO WE ARE LOOKING FOR
Maintenance and timely deliveries are a constant need in busy hospitals and physician offices. The to-do list is never-ending, as is the need for a Service Technician who can complete work orders efficiently and thoroughly. If you're looking for a job where you'll always have your hands full, this is the place to be.
Are you good at equipment maintenance and repair? Do you take pride in following instructions to a T? Are you productive with your time? Do you enjoy maintaining a safe workplace? We have a job waiting for you.
WHAT YOU WILL DO
Perform daily vehicle inspection prior to operating vehicle to determine complete compliance with all transportation regulatory agencies.

Responsible for maintaining clean, organized vehicle with stocked inventory in accordance with Franciscan DME procedure.

Responsible for scheduling assigned customer orders and performing daily deliveries meeting assigned orders per man/day.

Responsible for the set-up, instruction, and education of patients and/or caregivers in the safe and effective use of the provided equipment, enabling these individuals to comply with the orders of the prescribing physician.

Responsible for proper documentation of delivered equipment, adhering to Franciscan DME's documentation requirements.

Provide customer and/or their caregivers with Notice of Privacy Practices for Protected Health Information, Patient Rights and Responsibilities, and CMS Supplier Standards to insure the organization meets regulatory requirements.

Perform cleaning and maintenance of returned equipment in accordance with Franciscan DME procedures.

Record all routine and preventive maintenance performed on equipment into assigned equipment logbooks and/or excel spreadsheet, verifying entries are complete and accurate.

Attend all required in-services and staff development programs in order to maintain competency and proficiency.

Serve in on-call rotation.

Assist with shipping and receiving functions to insure medical/respiratory equipment is restocked and maintained in accordance with established warehouse practices.

Participate in the department's performance improvement activities as required in order to provide knowledge and information that can enhance the performance of the organization.

Use resources effectively in order to contain costs and effectively meet the customer needs.
WHAT IT TAKES TO SUCCEED
Excellent organization, problem solving, and motivation skills.

Proficient with computer systems and learn and adapt to IS software applications.

Technical aptitude and mechanical ability.

Excellent oral and written communication skills.
WHAT WE'RE LOOKING FOR
3-5 Years Experience
License(s): Driver's License
Certification(s):
Travel: Up to 20%
EQUAL OPPORTUNITY EMPLOYER
It is the policy of Franciscan Alliance to provide equal employment to its employees and qualified applicants for employment as otherwise required by an applicable local, state or Federal law.
Franciscan Alliance reserves a Right of Conscience objection in the event local, state or Federal ordinances that violate its values and the free exercise of its religious rights.
Franciscan Alliance is committed to equal employment opportunity.
SUPPORT SERVICES ​​​​
Indianapolis, IN, US, 46237
Full-Time
Up to 20%
employmentType: Full-Time
Days
Indianapolis
IN
46237
8111 South Emerson Avenue