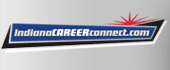 Job Information
FinishMaster

Senior Internal Auditor

in

Indianapolis

,

Indiana
Undertake risk-based audit activities in order to identify potential control weaknesses and make recommendations to mitigate related risks. You will identify risks, make process improvement suggestions and share best practices for the Group.
Uni-Select is a leader in the automotive aftermarket parts business in Canada and in the United Kingdom and a leader in the distribution of automotive refinish and industrial paint and related products in North America. Uni-Select is headquartered in Boucherville, Québec, Canada, and its shares are traded on the Toronto Stock Exchange (TSX) under the symbol UNS.
Perform operational and financial special projects as well as targeted investigations using a collaborative approach based on strategic risks and objectives

Determine audit mandate scope, document processes, risks and controls, develop and execute test scripts, analyse data and document results

Articulate value-added observations and recommendations and write audit reports allowing management to correct weaknesses identified during audits

Offer timely advice to executive management about operational efficiency, risk and control issues

Take part in every steps of the Regulation 52-109 (Canadian SOX equivalent) compliance process

Participate in audits conducted by external auditors

Work in a team to continuously enhance the methodology and adopt best practices making sure audit quality standards are being followed

Assist internal audit principal director in preparing presentations to the audit committee and building the annual audit plan

Support company executive officers in Enterprise Risk Management activities
Any other duty as required by the line manager commensurate with the post.
Every employee is expected to show respect to their colleagues and to understand and adhere to the business standards and ethics.
ESSENTIAL
Bachelor's degree in accounting, Finance or any other related field.
Relevant professional designation qualification (CPA, CIA, CISA, CFE) and preferred quality or operations back ground.
The candidate must show a high level of autonomy
Overseas supervision – the main internal audit team is located in Canada
Knowledge of the distribution and retail industry with proven working experience of at least 7 years.
Show strong communication skills, making interactions with employees and other executive members easier. Master the art of persuasion and present recommendations with assurance, attention and openness
Ability to manage several simultaneous cases
Strong analytical and problem-solving skills – CI and Process knowledge
Excellent judgment skills and strong sense of analysis, autonomy and initiative have allowed you to successfully deliver mandates you were entrusted with in the past
Available to travel to our various locations
Key Behavioural dimensions
Dimension
Required behaviour
Example Observable behaviour
About Me
Contributes to an open & honest culture
· Tackles concerns by raising them honestly & sensitively
· Treats others with respect, fairness & kindness
About Me
Is responsible for own actions
· Is self-motivated and works without supervision
· Sets high standards
· Admits mistakes & failures and corrects them
Team Player
Challenges and Motivates Colleagues
· Works effectively with others to achieve a shared goal
Team Player
Shares skills and knowledge
· Helps others to learn new skills and knowledge
· Shares sensitive information with the right people
Leading & Developing
Communicates clearly and simply
· Keeps communication clear, simple & well structured
Leading & Developing
Gets the best from their colleagues
· Is supportive and encouraging to all colleagues
Leading & Developing
Plays a key role within the team
· Interacts with others in a positive way
· Shows support for new ideas and ways of working
Vision & Creativity
Supports the way forward
· Understands and works to achieve the department's/organisation's current and future plans
Vision & Creativity
Thinks for the future
· Considers the long term as well as short term when taking action
Delivering Results
Makes decisions
· Makes sound decisions based on knowledge and experience
FinishMaster, Inc. is an Equal Opportunity Employer. Employment decisions are made without regard to race, color, religion, national or ethnic origin, sex, sexual orientation, gender identity or expression, age, disability, protected veteran status or other characteristics protected by law.
Apply for this job online
Email this job to a friend
Job ID: 2020-2977
External Company URL: http://www.finishmaster.com/
Street: 115 West Washington St., Suite 700 South